Why Is There So Much Fuss Surrounding Blockchain?
Last week's Event
TIBCO Labs and speaker Nelson Petracek provided some awesome insights into the new technologies and products stemming from the blockchain arena. We're grateful to see firsthand the accelerated growth of this up-and-coming space.
Upcoming Events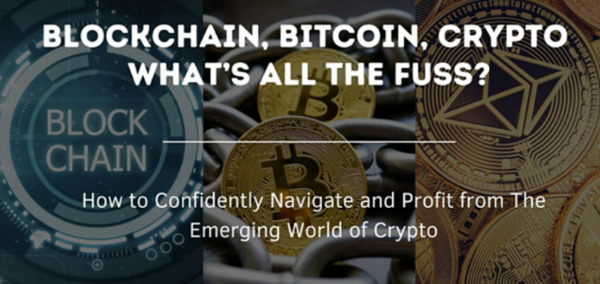 Monday, May 16, 2022, 8PM – 9PM EST
Here's a free master class for blockchain beginners. Learn how to take advantage of blockchain and profit from its earliest stages. You'll also understand defi and what to expect in terms of future blockchain growth.
Careers in Blockchain
Looking for a career in blockchain? Do you need great blockchain talent? If so, check out the Blockchain Jobs section of our newsletter and website.
First, take a moment to complete a short survey (it should only take about 30 seconds) and help us improve your experience with the BBA. Access the survey here. Thank you!
If you're a blockchain professional looking for your next job, check out the Boston Blockchain Association Network. We post a curated list of blockchain positions in the Boston area. New jobs are constantly being added, so there's sure to be something suitable to your talents.
Flipside Crypto needs a Marketing Manager – Community. Deloitte is hiring a Blockchain Solution Architect – NBI_US, and State Street requires a Blockchain Platform – Digital Integration Lead, VP (multiple positions – remote work option).
Job seekers are encouraged to submit CVs, while employers can list job openings. For employers, we welcome links to your job postings. For employees, send us links to your online resumes and cover letters. Contact us at bostonblockchainassocation@gmail.com with the subject line "JOBS."
Welcome New Members
This week, the BBA is giving a special shoutout to several new members that joined our ranks in January. They include Elliptic, a blockchain AML analytics platform; Sarson Funds, a decentralized finance (defi) investment ecosystem; and Boston's own The Brenna Group, a lobbying and government consulting firm.
Thank you for the extraordinary knowledge you bring to the table and for helping to establish blockchain's presence in Boston and beyond!
A Special Announcement
Join us May 24 for the DC Blockchain Summit 2022. The event is one day and features several blockchain and crypto discussions with some of the world's leading industry heads. Speakers include Michael Saylor, CEO of MicroStrategy; Hester Peirce of the U.S. SEC; and Wyoming Senator Cynthia Lummis.
BBA members can obtain special discounted tickets here. We hope to see you at the event!
Subscribe to stay connected with the Boston blockchain scene