Boston Blockchain Week started this past weekend and will be ongoing all week and it's going to be an exciting week! Algorand will host a Boston Blockchain Week Kick-Off Party on Monday that you won't want to miss. Seats are limited, so Register Now! You'll also want to check out the Boston Blockchain Association event on Thursday March 12. And, of course, there will be plenty of events and activities to take advantage of during this year's Boston Blockchain Week.
If you aren't already, please help support technology and blockchain development in Boston by becoming a member of the Boston Blockchain Association. All you have to do is apply to become a member (takes just a minute of your time) to be sure you'll stay informed on all Boston area blockchain events.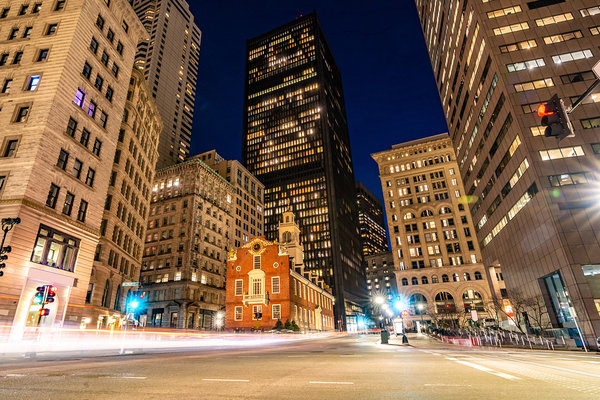 Here are the planned events in Boston's blockchain community for the coming week:
Monday, March 9, 2020 4:00 PM 8:00 PM
Join the Algorand team at their offices for an evening of cocktails and conversation to kick off Boston Blockchain Week. The best and the brightest in Boston will come together for an evening of thought leadership, conversation and networking. Bloomberg's Janet Wu will moderate an all-star panel featuring Jim Cunha (Federal Reserve Bank of Boston), Terrence Dempsey (Fidelity) and Steve Kokinos (Algorand). Limited Seats – Register Today! Location: 399 Boylston Street, Boston, MA, 02116.
Tuesday, March 10, 2020 6:00 PM to 9:00 PM
Join us for Chain Reaction's big event during Boston Blockchain Week! Come to learn, eat amazing kebabs, hear several local startup pitches, and if you are one of the first 50 guests, score a Chain Reaction hat! Chain Reaction member John Hargrave will give a talk about the new SEC blockchain proposal. This is big news: it provides a framework by which blockchain startups can offer tokens to investors, with a three year "grace period" to build their projects without being bound by securities law. Don't miss this one – Register Here! Location: Cambridge Innovation Center (CIC), 245 Main Street, 3rd Floor Mosiac Room · Cambridge , MA. How to find the event: Take elevator to security at 2nd floor, provide photo ID, then go up one floor to Mosaic room.
Monday, March 9, 2020 12:00 PM to 2:30 PM
In the first half of the meetup, we'll discuss the basics of Substrate. Substrate allows anyone to create their own blockchain, setting parameters as they see fit. It also comes with a set of modules, FRAME, which allow you to customize the blockchain with minimal to no coding. After a short break, we'll take a deeper dive into Substrate, generating and running our own blockchain with parameters of our choosing. This half of the meetup will go more in-depth in regards to the codebase and will be rather technical. Sign up, it's gonna be great. Location: CIC Cambridge, 245 Main St., Cambridge, MA. Mosaic Room, 3rd Floor.
Wednesday, March 11, 2020 7:00 PM to 8:30 PM
Join in the local zeal for food, drinks, and discussions on Zcash, decentralisation, and privacy! For those new to Zcash, you'll be sending your first shielded transactions and private memos. Just bring a laptop (and soon, only your phone). We'll can chat about the upcoming Zcash shielded wallet from ECC, Zcon2 in Peru, the final dev fund ZIP, the new ZECpages and Zboard, local merchant adoption, mesh networks, or whatever you'd like to bring up. Be sociable and Sign Up. Location: The Mad Monkfish (formerly Thelonious), 524 Massachusetts Ave., Cambridge, MA. How to find the event: We'll be the ones avoiding spilling drinks on our laptops. (There'll be some Zcash stickers on the table too.)
Friday, March 13, 2020 6:00 PM to 8:00 PM
Join Alex Coventry and Alpha Vantage during Boston Blockchain Week to explore a new randomness service for Chainlink. He'll be showing how it works, and how to use it. Patrick Collins, node operator for Chainlink will then give a presentation on connecting your smart contracts to external data using Chainlink. Join Here. Location: The Work Bar, 24 School St., 2nd floor, Boston, MA.
Thursday, March 12, 2020 6:30 PM to 9:30 PM
An undefined and disparate regulatory landscape proves one of the greatest obstacles blockchain companies must overcome to succeed. In order to effectively innovate, these ground rules need to be clear for all participants involved. In the last couple years there has been ever evolving clarity, but startups still encounter contradictory and unclear guidance. This panel brings together entrepreneurs who have faced regulation head on and the policy makers and advisors helping set these ground rules. Sign up here! Locaton: 24 School St., Boston, MA. How to find Meetup: The Workbar entrance is on School Street, across from Scholars. Enter the lobby where our ambassador will greet you. The event is conveniently located near State, Government Center, and Park Street T stops.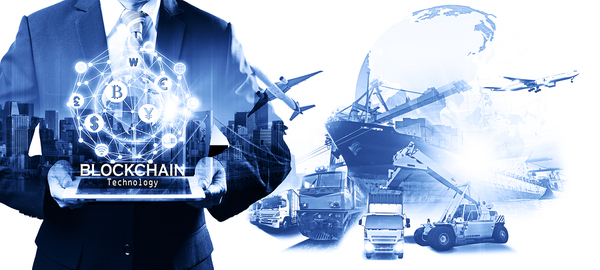 Careers in Blockchain
Looking for a career in blockchain? Looking to hire great blockchain talent? We're starting a new Blockchain Jobs section of our newsletter and website.
If you are a blockchain professional interested in finding your next job opportunity, check out the Boston Blockchain Association Network.
New blockchain jobs are continually being added, including positions for Cryptography Interns at Algorand and Remote Golang Developer at CyberCoders.
Job seekers can submit CVs, and employers can list their blockchain job openings. For employers, we welcome links to your blockchain job postings; for employees, we welcome links to your online resume or CV. Please reach out to bostonblockchainassocation@gmail.com with the subject line "JOBS."
You should also consider joining the Boston Blockchain Association today. Just fill out an application and you will stay up to date on all Boston-area blockchain happenings.