Boston Blockchain Events Week of October 25, 2021
With enthusiasm for blockchain increasing following last week's record high for Bitcoin in the wake of the first U.S. Bitcoin ETF launches there's never been a better time to get involved in blockchain and cryptocurrencies. In the coming week, you'll definitely want to consider our Members Only: Hands-On DeFi Workshop, and for those who are just starting out the workshop for How Blockchain is Improving Financial Literacy is a must-attend event.
If you aren't already, please help support blockchain development in Boston by becoming a member of the Boston Blockchain Association today. All you have to do is apply to become a member (takes just a minute of your time) to be sure you'll stay informed on all Boston area blockchain events. Blockchain technology is the future of many global industries. Get involved in the future.
---
Here are the planned virtual and in-person events in Boston's blockchain community for the coming week(s):
Wednesday, October 27, 2021, 5:30 PM to 6:30 PM CDT
The Decentralized Finance (DeFi) market has exploded in value in the past two years, with over $90 BILLION currently invested in this new asset class. (By the time you read this, that number will be higher.) DeFi has minted a new generation of crypto millionaires, who understand how this new world of decentralized money works. Our goal is to help you learn how it works, too.
In this hands-on workshop for members, we will walk you through the concepts of DeFi, then show you how to connect your crypto wallet to several of the top DeFi platforms for lending, staking, and yield farming. This new interactive workshop format is a small group experience, where a subject matter expert will walk you through a step-by-step screenshare of how to do it, with the ability to follow along and ask questions.
It is available for Bitcoin Market Journal paid members only, in partnership with Boston Blockchain Association. To sign up for our paid membership and attend this exclusive online event: https://www.bitcoinmarketjournal.com/register/blockchain-believers/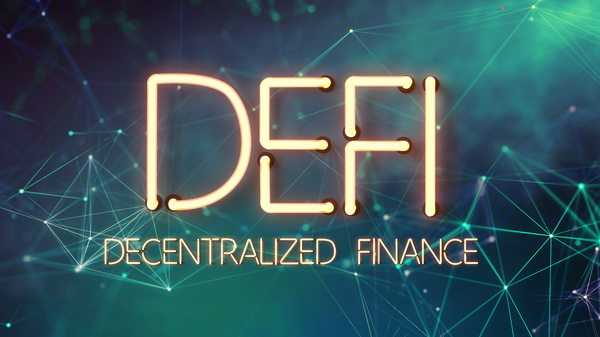 Thursday, October 28, 2021 5:30 PM to 7:00 PM CDT
We're seeing an exciting shift in the way people think about money. High schoolers know more about bitcoin than professional bankers. Millennials are now trading stocks on Robinhood and by reading r/WallStreetBets. Blockchain is leading this shift toward financial literacy, by getting a new generation involved with new forms of money … but who's still left behind?
Tuesday, October 26, 2021 5:00 PM to 7:00 PM CDT
Learn the basics and advanced techniques of yield farming and fatten your bag. This session will be taught by Nathan Windsor. Nathan has spent the last five years running his bespoke blockchain consultancy, Macroscape. He is lead business developer at Blockwatch Data, a leading blockchain analytics provider delivering actionable insights, CEO of Volta Market, a crypto/traditional "edge fund", and cofounder of the Midnight Forest, a holistic creative agency. For many years, Nathan worked as a music therapist and artist in NYC. Nathan holds a B.S. from Cornell University.
Wednesday, October 27, 2021 5:00 PM to 7:00 PM CDT
Learn both Python and blockchain concepts in one shot. In this course, you'll learn Python and apply it in useful blockchain use cases. For example, we'll use object-oriented programming to build a blockchain and Python data science tools to study DeFi protocols and blockchain data. The course will run 10 course weeks (weeks skipping holiday week of Thanksgiving and Christmas), meeting each Wednesday at 6PM EST for instruction and homework, with checkpoints on our Slack.
---
Careers in Blockchain
Looking for a career in blockchain? Looking to hire great blockchain talent? Then you'll love the Blockchain Jobs section of our newsletter and website.
But before you start looking for your dream job we'd also appreciate it if you could take a moment of your time to complete a short (30 second) survey to help us improve your experience with the Boston Blockchain Association in the future. You can access the survey here. Thank you in advance for your time and attention.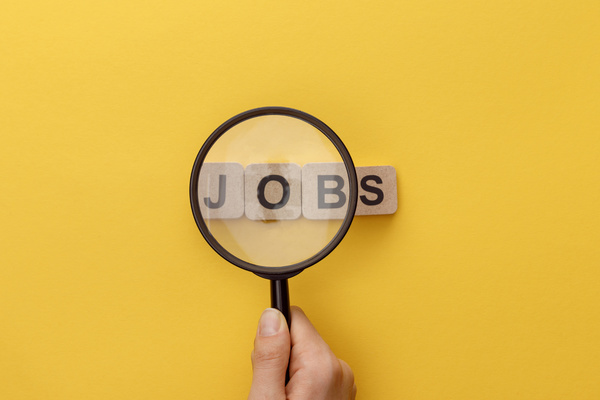 If you are a blockchain professional interested in finding your next job opportunity, check out the Boston Blockchain Association Network, where we post a curated list of blockchain employment opportunities in the Boston area.
New blockchain jobs are continually being added, and there's sure to be something suitable for your talents now or in the coming weeks. For example, Algorand is looking for a Senior Technical Product Manager and a number of Software Engineers. Algorand has really been growing and recently surpassed 10 million accounts. Join a leading blockchain project and add your talents to the future of finance.
Writers are welcome to apply for a Writing Position with Media Shower. Or consider working for Coinbase. They have a massive number of openings for remote workers with all types of skill sets. Why not consider a position as a Blockchain Systems Admin/Ops for Chainlink Labs. Or maybe Senior Associate, Data Modeling (Blockchain) for KPMG or Crypto Analyst for Fidelity Investments are more to your liking. There are also positions for Blockchain Developer and Blockchain Solution Architect at Deloitte.
New positions this week include Blockchain Infrastructure Architect at Jambb and Blockchain Copywriter for CyberCoders.
Job seekers can submit CVs, and employers can list their blockchain job openings. For employers, we welcome links to your blockchain job postings; for employees, we welcome links to your online resume or CV. Please reach out to bostonblockchainassocation@gmail.com with the subject line "JOBS."
You should also consider joining the Boston Blockchain Association today. Just fill out an application and you will stay up to date on all Boston-area blockchain happenings.