Boston Blockchain Events Week of November 8, 2021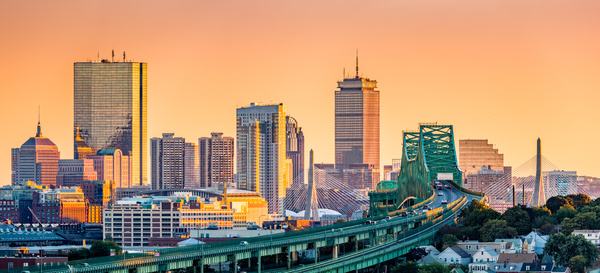 A big thank you to everyone who joined us over a week ago for our presentation of "How Blockchain Is Improving Financial Literacy" hosted by Femi Faoye, an investment banker and advocate of blockchain technology. As the co-founder and CEO of D.R.E.A.M., Faoye is doing his part to ensure underrepresented individuals get the financial education they need to close the wealth gap at home in America. If you missed the presentation or are looking to recap certain moments, check out our video of the event here.
Anyone interested in connecting with Faoye may do so here: https://www.linkedin.com/in/femifaoye/. You can learn more about D.R.E.A.M and its blockchain agenda here: https://www.linkedin.com/company/d.r.e.a.m.-inc.-developing-responsible-economically-advanced-model-citizens-/about/.
If you aren't doing so already, please help support technology and blockchain development in Boston by becoming a member of the Boston Blockchain Association today. All you have to do is apply to become a member (it takes just a minute of your time) so you can stay informed on all Boston-area blockchain events. Blockchain technology is the future of many global industries. Get involved in the future!
---
Here are the planned virtual and in-person events in Boston's blockchain community for the coming week(s):
Wednesday, November 10, 2021, 6:30 PM to 7:30 PM EST
This hands-on workshop will introduce members to non-fungible tokens (NFTs) and show them how to create, launch and invest in one of the fastest growing blockchain and digital currency trends to date. This course will feature the guidance and expertise of Fanny Lakoubay, an NFT advisor who works with startups, artists, and art collectors, and produces the NFT Weekly newsletter. Connect with Fanny here: https://www.linkedin.com/in/fannylakoubay/
Members will receive intensive training and be able to follow along through step-by-step screenshares. The floor will remain open to questions throughout.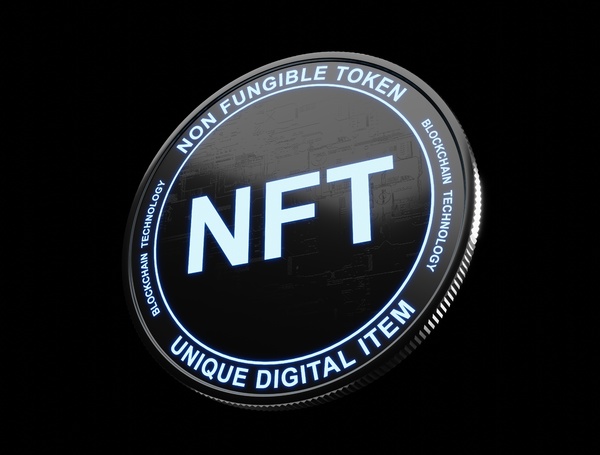 Thursday, November 11, 2021, 6:30 PM to 8 PM EST
This event will feature a panel of top NFT experts who will offer their insight and knowledge of the space to interested traders. The panel will include several speakers including Julien Genestoux, founder of the NFT creation platform Unlock (connect with Julien here: https://www.linkedin.com/in/juliengenestoux/); Jimmy Haight, an entrepreneur establishing Aloy, an NFT firm for hospitality (connect with him here: https://linkedin.com/in/jamesthaight/); and Eric Schwertzel, who builds fan engagement events with support from NFTs (connect with Eric here: https://www.linkedin.com/in/digitalentertainment/).
Tuesday, November 9, 2021, 12 PM to 1 PM EST
Presented by Tommy Cooksey—a U.S. Marine veteran with more than 30 years in IT and a "master trainer" at SIMBA Chain—this course discusses blockchain technology and how it can potentially affect or disrupt future workloads. SIMBA Chain tooling will be introduced to attendees. With its simplified interface, virtually anyone can use it to establish their first blockchain application.
Thursday, December 16, 2021 5:30 PM to 7:00 PM CST (Don't wait – RSVP now to hold your spot)
We are thrilled to welcome J. Christopher Giancarlo, Chairman Emeritus of the Commodity Futures Trading Commission (CFTC), and one of the most important blockchain technology champions in U.S. government. Dubbed "CryptoDad" for his impassioned plea to Congress to acknowledge cryptocurrencies as the inevitable product of a fast-growing technological wave and a free marketplace, Chris Giancarlo is considered one of "the most influential individuals in financial regulation." (International Financial Law Review). Connect with him here: https://www.linkedin.com/in/j-christopher-giancarlo-77257111/
This discussion will be facilitated by Geoffrey Elkind, a U.S. licensed securities and commodities attorney with over 25 years of global consulting experience delivering financial sector policy, legal and regulatory reform projects — along with their supporting technologies: https://www.linkedin.com/in/geoffreyelkind/ We hope you'll join us for this one-time virtual event, along with a chance to meet Chris and Geoffrey after the event in our breakout room. RSVP to receive the link to attend!
---
Careers in Blockchain
Looking for a career in blockchain? Looking to hire great blockchain talent? Then you'll love the Blockchain Jobs section of our newsletter and website.
Before you start looking for your dream job, we'd also appreciate it if you could take a moment to complete a short, 30 second survey to help us improve your experience with the Boston Blockchain Association. You can access the survey here. Thank you in advance for your time and attention.
If you are a blockchain professional interested in finding your next job opportunity, check out the Boston Blockchain Association Network, where we post a curated list of blockchain employment opportunities in the Boston area.
New blockchain jobs are continually being added, and there's sure to be something suitable to your talents now or in the coming weeks. For example, Algorand is looking for a Senior Technical Product Managerand a number of Software Engineers. Algorand has been growing swiftly and recently surpassed 10 million accounts. Join a leading blockchain project and add your talents to the future of finance.
Among the positions to consider is Software Engineer at Flipside Crypto. Or perhaps Blockchain Systems Admin/ Ops is more in line with your skillset. If you're looking to get more involved in NFTs, Director of NFT and Blockchain Investigations could be right up your alley.
The latest jobs this week include Senior Manager at Fidelity Digital Assets. Fidelity is consistently trying to build out its new cryptocurrency division and has listed several different positions for its growing blockchain department.
Job seekers can submit CVs, and employers can list their blockchain job openings. For employers, we welcome links to your blockchain job postings. For employees, we welcome links to your online resumes or CVs. Please reach out to bostonblockchainassocation@gmail.com with the subject line "JOBS."
You should also consider joining the Boston Blockchain Association today. Just fill out an application and you will stay up to date on all Boston-area blockchain happenings.
Subscribe to stay connected with the Boston blockchain scene