Boston Blockchain Events Week of November 22, 2021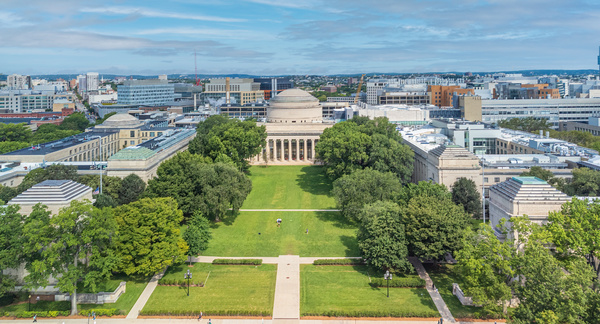 We had a fantastic time last week with our Blockchain Employment Series. Attendees learned several tips and tricks about how they can market themselves in this growing industry and how they can look their best in front of blockchain employers.
Bear in mind that this week will feature a blockchain networking event hosted by Women in Blockchain. Meet those looking to expand their knowledge in the crypto space. Share your stories and insight while also making lasting friendships.
Our next HUGE event isn't until December 16, so please register and mark your calendars now so you won't miss out. You won't want to miss A Very Special Evening with Chris Giancarlo, CFTC Chairman Emeritus & CryptoDad. In this exclusive BBA event, you'll hear about Giancarlo's personal story detailing his forays into the world of Wall Street to his tenure as the 13th Chairman of the CFTC, where he pushed for the agency to recognize the digitization of markets. You'll learn how he's using his growing fame as a Twitter presence to promote cryptocurrencies as the natural successor to America's current failing financial market infrastructure.
If you aren't already, please help support technology and blockchain development in Boston by becoming a member of the Boston Blockchain Association today. All you have to do is apply to become a member (it takes just a minute of your time) to be sure you'll stay informed on all Boston-area blockchain events. Blockchain technology is the future of many global industries. Get involved in the future.
---
Here are the planned virtual and in-person events in Boston's blockchain community for the coming week(s):
Monday, November 22, 2021, 7 PM to 9 PM CST
In an industry still largely dominated by men, Women in Blockchain is taking a stance and hosting this special event to assist blockchain advocates looking to gain knowledge and meet those involved in the industry. Come and socialize for a bit. Connect with other crypto fans and learn how the industry is changing. This event is open to anyone, and IDs will be checked at the door.
**This event will take place fully inside. In line with current COVID-19 safety measures, masks are optional if you are fully vaccinated (proof of vaccination will not be required). If you do not feel well or have been in contact with someone infected with COVID, please stay home so attendees can remain healthy.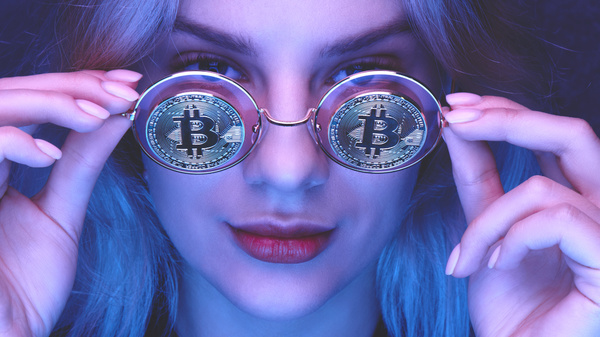 Wednesday, November 24, 2021, 5 PM to 8 PM CST
This event will feature a roundtable discussion of several modern tech topics including blockchain, IOT, cloud, analytics, big data, and machine learning. Bring an eagerness to learn, as well as your own personal stories to share with your many tech enthusiasts. Those looking to serve as presenters should contact the group organizer.
Thursday, December 16, 2021, 5:30 PM to 7:00 PM CST (Don't wait – RSVP now to hold your spot)
We are thrilled to welcome J. Christopher Giancarlo, Chairman Emeritus of the Commodity Futures Trading Commission (CFTC) and one of the most important blockchain technology champions in U.S. government. Dubbed "CryptoDad" for his impassioned plea to Congress to acknowledge cryptocurrencies as the inevitable product of a fast-growing technological wave and a free marketplace, Chris Giancarlo is considered one of "the most influential individuals in financial regulation" (International Financial Law Review). Connect with him here: https://www.linkedin.com/in/j-christopher-giancarlo-77257111/
This discussion will be facilitated by Geoffrey Elkind, a U.S.-licensed securities and commodities attorney with over 25 years of global consulting experience delivering financial sector policy, legal and regulatory reform projects along with their supporting technologies: https://www.linkedin.com/in/geoffreyelkind/ We hope you'll join us for this one-time virtual event along with a chance to meet Chris and Geoffrey after the event in our breakout room. RSVP to receive the link to attend!
---
Careers in Blockchain
Looking for a career in blockchain? Looking to hire great blockchain talent? Then you'll love the Blockchain Jobs section of our newsletter and website.
Before you start looking for your dream job, we'd appreciate it if you could take a moment of your time to complete a short, 30-second survey to help us improve your experience with the Boston Blockchain Association in the future. You can access the survey here. Thank you in advance for your time and attention.

If you are a blockchain professional interested in finding your next job opportunity, check out the Boston Blockchain Association Network where we post a curated list of blockchain employment opportunities in the Boston area.
New blockchain jobs are continually being added, and there's sure to be something suitable to your talents now or in the coming weeks. For example, Algorand is looking for a Senior Technical Product Managerand a number of Software Engineers. Algorand has really been growing and recently surpassed 10 million accounts. Join a leading blockchain project and add your talents to the future of finance.
As usual, Coinbase is hiring for several jobs including Head of Crypto Recruiting and Staff Applied Cryptographer. You could also consider working for Recruiting from Scratch. The firm is hiring for positions such as Staff Blockchain Engineer and Senior Blockchain Engineer.
New jobs this week include Blockchain Engineer with Jobot and Blockchain Senior Associate/ Data Modeler with KPMG US.
Job seekers can submit CVs, while employers can list their blockchain job openings. For employers, we welcome links to your blockchain job postings. For employees, we welcome links to your online resumes or CVs. Please reach out to bostonblockchainassocation@gmail.com with the subject line "JOBS."
You should also consider joining the Boston Blockchain Association. Just fill out an application and you will stay up to date on all Boston-area blockchain happenings.
Subscribe to stay connected with the Boston blockchain scene