Boston Blockchain Events Week of November 1, 2021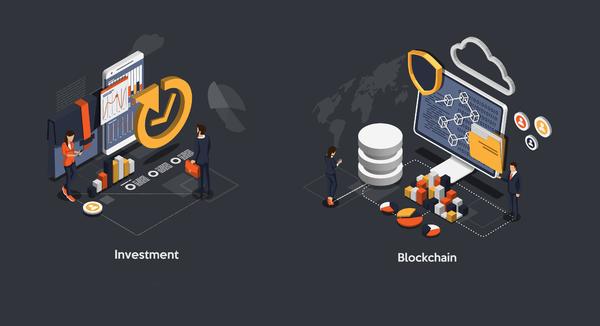 We had a great time last week learning more about the DeFi ecosystem, and the ways in which blockchain is improving financial literacy. If you were with us that's great. If you weren't able to make it, that's ok too. Here's a video of the entire event so you can go back and see what you've missed.
Our next HUGE event isn't until December 16, so please register and mark your calendars now so you won't miss out. Because you won't want to miss A Very Special Evening with Chris Giancarlo, CFTC Chairman Emeritus & CryptoDad. In this exclusive BBA event, you'll hear about Giancarlo's personal story, detailing his forays into the world of Wall Street to his tenure as the 13th Chairman of the CFTC, where he pushed for the agency to recognize the digitization of markets. You'll learn how he's using his growing fame as a Twitter presence to promote cryptocurrencies as the natural successor to America's current failing financial market infrastructure.
---
Last week, Representative Kate Lipper-Garabedian testified in support of her bill H.126, An Act establishing a special commission on blockchain and cryptocurrency, before the Joint Committee on Advanced Information Technology, the Internet and Cybersecurity. The Representative was joined by W. Sean Ford of Algorand, Ian Can of QUBIC, and Mike Wise of the Boston Blockchain Association testifying in support of the bill. The House Chair of the Committee expressed interest in hearing that other states are legislating in this space. The Committee now will deliberate on the bill to reach a recommendation on it. Separately, Representative Lipper-Garabedian has launched a House Caucus on Blockchain Technology with Representative Josh Cutler, the House Chair of the Joint Committee on Economic Development. The link to the Committee hearing is here – https://malegislature.gov/Events/Hearings/Detail/4042.
If you aren't already, please help support technology and blockchain development in Boston by becoming a member of the Boston Blockchain Association today. All you have to do is apply to become a member (takes just a minute of your time) to be sure you'll stay informed on all Boston area blockchain events. Blockchain technology is the future of many global industries. Get involved in the future.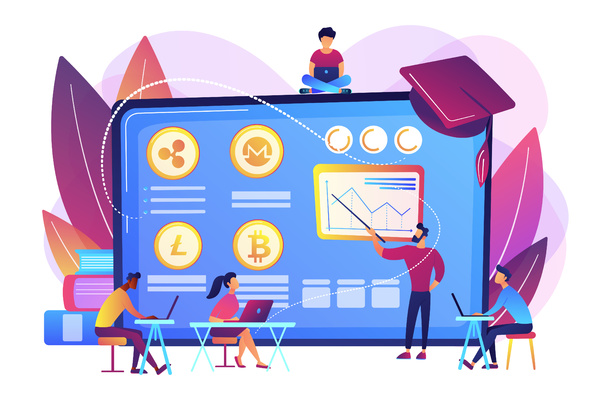 Here are the planned virtual and in-person events in Boston's blockchain community for the coming week(s):
Wednesday, November 3, 2021, 5:00 PM to 8:00 PM CDT
This is a 3-hour course on how to raise capital for a DeFi project via crowdsourcing the capital, a method that potentially avoids giving up equity and dealing with VCs. There will be 3 speakers presenting one after the other. Names and bios coming shortly.
Thursday, November 4, 2021, 5:30 PM to 7:00 PM CDT
What are Blockchain Employers Looking for in a Candidate? We ask the Employers, do they have a Blockchain Employment Plan? Part two of this fall blockchain series will host a panel discussion.
Thursday, December 16, 2021, 5:30 PM to 7:00 PM CST (Don't wait – RSVP now to hold your spot)
We are thrilled to welcome J. Christopher Giancarlo, Chairman Emeritus of the Commodity Futures Trading Commission (CFTC), and one of the most important blockchain technology champions in U.S. government. Dubbed "CryptoDad" for his impassioned plea to Congress to acknowledge cryptocurrencies as the inevitable product of a fast-growing technological wave and a free marketplace, Chris Giancarlo is considered one of "the most influential individuals in financial regulation." (International Financial Law Review). Connect with him here: https://www.linkedin.com/in/j-christopher-giancarlo-77257111/
This discussion will be facilitated by Geoffrey Elkind, a U.S. licensed securities and commodities attorney with over 25 years of global consulting experience delivering financial sector policy, legal and regulatory reform projects — along with their supporting technologies: https://www.linkedin.com/in/geoffreyelkind/ We hope you'll join us for this one-time virtual event, along with a chance to meet Chris and Geoffrey after the event in our breakout room. RSVP to receive the link to attend!
---
Careers in Blockchain
Looking for a career in blockchain? Looking to hire great blockchain talent? Then you'll love the Blockchain Jobs section of our newsletter and website.
But before you start looking for your dream job we'd also appreciate it if you could take a moment of your time to complete a short (30 second) survey to help us improve your experience with the Boston Blockchain Association in the future. You can access the survey here. Thank you in advance for your time and attention.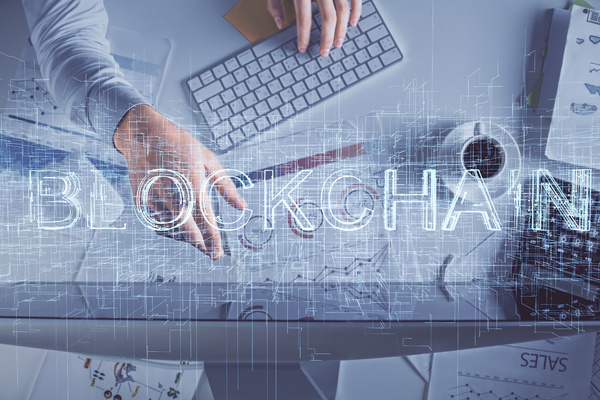 If you are a blockchain professional interested in finding your next job opportunity, check out the Boston Blockchain Association Network, where we post a curated list of blockchain employment opportunities in the Boston area.
New blockchain jobs are continually being added, and there's sure to be something suitable for your talents now or in the coming weeks. For example, Algorand is looking for a Senior Technical Product Manager and a number of Software Engineers. Algorand has really been growing and recently surpassed 10 million accounts. Join a leading blockchain project and add your talents to the future of finance.
Writers are welcome to apply for a Writing Position with Media Shower. Or consider working for Coinbase. They have a massive number of openings for remote workers with all types of skill sets. Why not consider a position as a Blockchain Systems Admin/Ops for Chainlink Labs? Or maybe Senior Associate, Data Modeling (Blockchain) for KPMG or Crypto Analyst for Fidelity Investments are more to your liking. There are also positions for Blockchain Developer and Blockchain Solution Architect at Deloitte.
New positions this week include Blockchain Developer at Toptal.
Job seekers can submit CVs, and employers can list their blockchain job openings. For employers, we welcome links to your blockchain job postings; for employees, we welcome links to your online resume or CV. Please reach out to bostonblockchainassocation@gmail.com with the subject line "JOBS."
You should also consider joining the Boston Blockchain Association today. Just fill out an application and you will stay up to date on all Boston-area blockchain happenings.