Boston Blockchain Events Week of May 24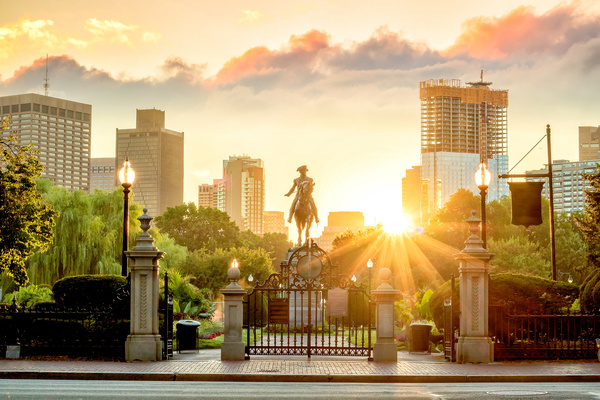 After the excitement of Boston Blockchain Week, some of you are undoubtedly missing all the learning and companionship that comes with blockchain events. Don't worry! There's something to do this week as the Blockchain Investors Supergroup presents Chained Together: How Blockchain is Improving Supply Chains. As you might have guessed, it will be all about the role of the blockchain in the supply chain, featuring industry heavyweights like Leanne Kemp, CEO and Founder of EverLedger, Kristen Michaud, Managing Director at InBlock, and Anndy Lian, Author of "Blockchain Revolution 2030".
If you aren't already, please help support blockchain development in Boston by becoming a member of the Boston Blockchain Association today. All you have to do is apply to become a member (takes just a minute of your time) to be sure you'll stay informed on all Boston area blockchain events. Blockchain technology is the future of many global industries. Get involved in the future.
---
BBA has teamed up with the Blockchain Education Network (BEN) to distribute a Blockchain Talent Survey and Report aimed to help the industry understand the demand for talent and the gaps in blockchain education. BEN is a global non-profit network of universities, professors, and blockchain clubs that want to understand enterprise needs for blockchain talent so they can teach the next generation of leaders in the industry the appropriate skills.
We would like your organization to contribute to this survey at the link below. It should only take 10-15 minutes, and you will get free access to the Blockchain Talent Report that will be created after, along with free exclusive access to BEN's massive pool of future talent for hire.
Click here to access the survey.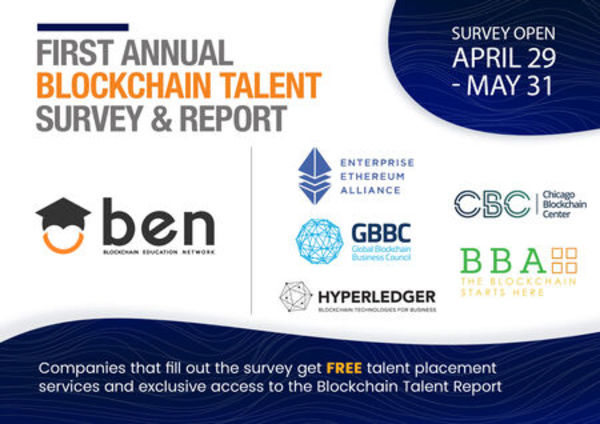 ---
Here's a special deal on a new Udemy course on Blockchain for executives and entrepreneurs who want to promote blockchain in their organization or raise capital for their blockchain ideas.
The course was architected by Mey Lakshmanan (President and CEO Enthalpium) in conjunction with two top-notch trainers and is available on Udemy as 'Blockchain for Digital Transformation'. For the month of May, the course is FREE to BBA newsletter subscribers.
Goals of the course:
To make the students fluent in blockchain concepts and vocabulary, thereby help them solve business problems using a blockchain.
To make students understand the evolution of  trade, and how blockchain is helping in minimizing intermediaries to increase the margins for trade
To enrich the students with a real example to use blockchain in customs clearance, thereby enabling the student to think on those lines for their organization or their idea.
To enrich the students with Agile concepts  (Scaled Agile Framework for Enterprises – SAFe) at the Portfolio level to raise investment for their idea in their organization or with an investor
The course was designed right here in Boston and has been rated 4.9 stars from day one. I know many of y'all are already in the Blockchain journey and I feel that this course will help you in taking your journey to the next level.
And here is a special code in Udemy for folks aligned with Boston Blockchain Association that will allow them to take the course for FREE.
Link valid till May 31, 2021 – https://www.udemy.com/course/blockchain-for-digital-transformation/?couponCode=BCDT052021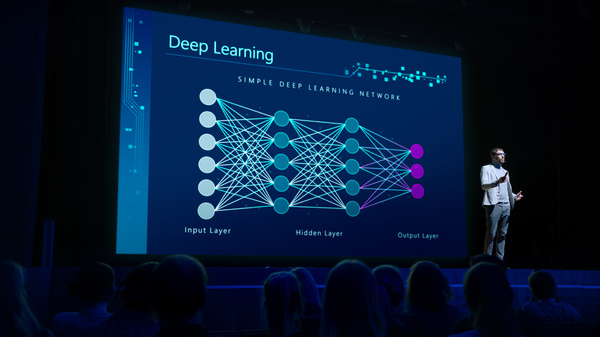 Here are the planned virtual and in-person events in Boston's blockchain community for the coming week(s):
Thursday, May 27, 2021, 6:30 PM to 8:00 PM EDT
You've heard that blockchain is radically improving supply chains by making products easier to track, from the raw materials to the finished goods. Imagine a world where you'll be able to see not just where your coffee was grown or your iPhone was assembled, but every step in the process, all recorded on a transparent blockchain. This has huge implications for everything from fair trade and fair wages to making companies and governments far more efficient. (Yes, it's possible!) We've put together a distinguished panel of supply chain and blockchain experts to give us a state of where the industry stands today
---
Careers in Blockchain
Looking for a career in blockchain? Looking to hire great blockchain talent? Then you'll love the Blockchain Jobs section of our newsletter and website.
But before you start looking for your dream job we'd also appreciate it if you could take a moment of your time to complete a short (30 second) survey to help us improve your experience with the Boston Blockchain Association in the future. You can access the survey here. Thank you in advance for your time and attention.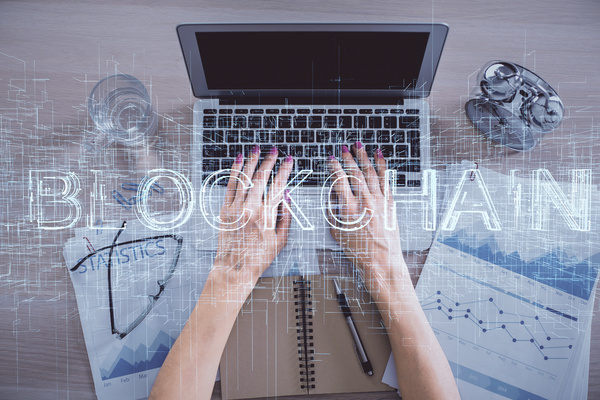 If you are a blockchain professional interested in finding your next job opportunity, check out the Boston Blockchain Association Network, where we post a curated list of blockchain employment opportunities in the Boston area.
New blockchain jobs are continually being added, and there's sure to be something suitable to your talents now or in the coming weeks. For example, Algorand is looking for a Software Engineer, and a Senior Software Engineer, a Team Lead or Manager of Software Engineering, and a Senior DevOps Engineer. Algorand has been growing and recently surpassed 10 million accounts. Join a leading blockchain project and add your talents to the future of finance.
Or consider working as an Infra Engineer – Bison Trails at Coinbase or a Blockchain Systems Admin at Chainlink Labs. SkyNet Labs is also looking for a person for Developer Relations and a Senior JS Engineer. New jobs this week include a position as a Blockchain Reporter for Verizon Media, Blockchain and Cryptography Research Manager at Facebook, and Sr. Blockchain Specialist at VMware.
Job seekers can submit CVs, and employers can list their blockchain job openings. For employers, we welcome links to your blockchain job postings; for employees, we welcome links to your online resume or CV. Please reach out to bostonblockchainassocation@gmail.com with the subject line "JOBS."
You should also consider joining the Boston Blockchain Association today. Just fill out an application and you will stay up to date on all Boston-area blockchain happenings.