Boston Blockchain Events Week of May 10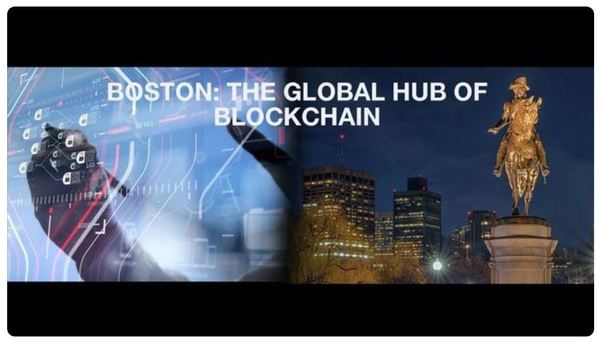 Boston Blockchain Week was amazing! We want to thank everyone who participated, without you, we couldn't have had such a successful event. If you missed parts of Boston Blockchain Week, or want to relive the experience, you can find all the sessions here. Also, we'd love for you to join us this Thursday for our DeFi Workshop with YouTube Superstar DeFi Dad where you can learn how to get started with yield farming and more.
---
If you aren't already, please help support blockchain development in Boston by becoming a member of the Boston Blockchain Association today. All you have to do is apply to become a member (takes just a minute of your time) to be sure you'll stay informed on all Boston area blockchain events. Blockchain technology is the future of many global industries. Get involved in the future!
We'd also appreciate it if you could take a moment of your time to complete a short (30-second) survey to help us improve your experience with the Boston Blockchain Association in the future. You can access the survey here. Thank you in advance for your time and attention.
---
Here's a special deal on a new Udemy course on Blockchain for executives and entrepreneurs who want to promote blockchain in their organization or raise capital for their blockchain ideas.
The course was architected by Mey Lakshmanan (President and CEO Enthalpium) in conjunction with two top-notch trainers and is available on Udemy as 'Blockchain for Digital Transformation'. For the month of May, the course is FREE to BBA newsletter subscribers.
Goals of the course:
To make the students fluent in blockchain concepts and vocabulary, thereby help them solve business problems using a blockchain.
To make students understand the evolution of  trade, and how blockchain is helping in minimizing intermediaries to increase the margins for trade
To enrich the students with a real example to use blockchain in customs clearance, thereby enabling the student to think on those lines for their organization or their idea.
To enrich the students with Agile concepts (Scaled Agile Framework for Enterprises – SAFe) at the portfolio level to raise investment for their idea in their organization or with an investor
The course was designed right here in Boston and has been rated 4.9 stars from day one. I know many of y'all are already in the Blockchain journey and I feel that this course will help you in taking your journey to the next level.
And here is a special code in Udemy for folks aligned with Boston BlockChain Association that will allow them to take the course for FREE.
Link valid till May 31, 2021 – https://www.udemy.com/course/blockchain-for-digital-transformation/?couponCode=BCDT052021
---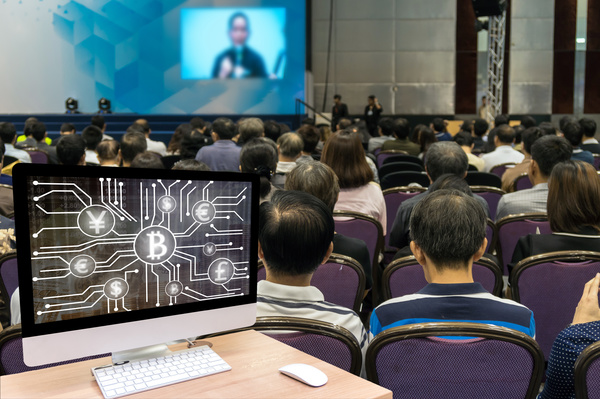 Here are the planned virtual and in-person events in Boston's blockchain community for the coming week(s):
Thursday, May 13, 2021, 6:30 PM to 7:30 PM EDT
His videos have been streamed nearly half a million times. You've seen his tutorials in The Defiant industry newsletter. Maybe you've even used his highly-rated step-by-step instructional videos to create your own DeFi portfolio. Now, he's coming to the Boston Blockchain Association. In this hands-on workshop, the YouTube personality (and Boston resident) DeFi Dad will walk you through how to get started in Decentralized Finance, with his easy-to-understand explanations of lending, staking, yield farming, and more.
Monday, May 10, 2021 1:00 PM to 3:00 PM EDT
The goal of fundamental physics is to determine the building blocks of nature and how these components interact with each other. In order to achieve this goal, scientists have built enormous experiments to measure the properties of particle interactions. These experiments are generating datasets that are comparable to some of the largest industrial datasets and require complex data science algorithms for processing and analysis. In this talk, collaboration models and data workflows will be introduced. The bulk of the talk will describe how machine learning is revolutionizing fundamental physics and how we are developing solutions to our unique challenges, some of which will likely have broader applicability. Register and attend here.
Tuesday, May 11, 2021 1:00 PM to 1:15 PM EDT
The Project Dovetail framework allows end-to-end design, development, testing, and deployment of Hyperledger Fabric Chaincode. You can also use it to develop smart contracts based on a series of models. Following the first two sessions, join this session to learn how to: Submit new transactions to the blockchain using a standard API and View the transaction outputs once they have been submitted using standard tools like Postman. By the end of this three-chapter series, you will know how to set up, develop, export, generate, and deploy a smart contract into a blockchain environment, and invoke it to process new incoming transactions. Registration required. Register here.
Wednesday, May 12, 2021, 1:00 PM to 3:00 PM EDT
While database concepts like transactions, commits, and rollbacks are necessary for traditional data warehousing workloads, they are not sufficient for modern data platforms and data-driven companies. Project Nessie is a new open-source metastore that builds on table formats such as Apache Iceberg and Delta Lake to deliver multi-table, multi-engine transactions. In addition, Nessie delivers Git-like semantics for data lakes, including commits, tags, and branches. By using versioning concepts, users can work in an entirely new way, experimenting or preparing data without impacting the live view of the data, opening a whole world of possibilities for true DataOps on the data lake. This talk will discuss the benefits of Nessie and Iceberg and how these technologies can work together in modern data platforms. Register and attend here.
May 12, 2021 6:30pm EDT
Are you ready to watch some of the best crypto and blockchain-enabled startups compete for $20k? Then you won't want to miss out on The Blockchain Showdown on May 12th at 6:30 pm EDT. Join us and the tech community for a night of competitive pitching. In addition to seeing "what's hot" in the blockchain space, you'll also learn a thing or two along the way about what goes into crafting a great pitch and winning over investors. Grab your free ticket right here.
---
Those interested in the intersection of artificial intelligence and blockchain in the healthcare space should take some time to read the recently published paper MarkIt: A Collaborative Artificial Intelligence Annotation Platform Leveraging Blockchain For Medical Imaging Research by Witowski, Jan, Jongmum Choi, Soomin Jeon, Doyun Kim, Joowon Chung, John Conklin, Maria Gabriela Figueiro Longo, Marc D. Succi, and Synho Do. 2021 from the Harvard Medical School &Mass General Hospital.
---
ABSTRACT: Current research on medical image processing relies heavily on the amount and quality of input data. Specifically, supervised machine learning methods require well-annotated datasets. A lack of annotation tools limits the potential to achieve high-volume processing and scaled systems with a proper reward mechanism. We developed MarkIt, a web-based tool, for collaborative annotation of medical imaging data with artificial intelligence and blockchain technologies. Our platform handles both Digital Imaging and Communications in Medicine (DICOM) and non-DICOM images, and allows users to annotate them for classification and object detection tasks in an efficient manner. MarkIt can accelerate the annotation process and keep track of user activities to calculate a fair reward.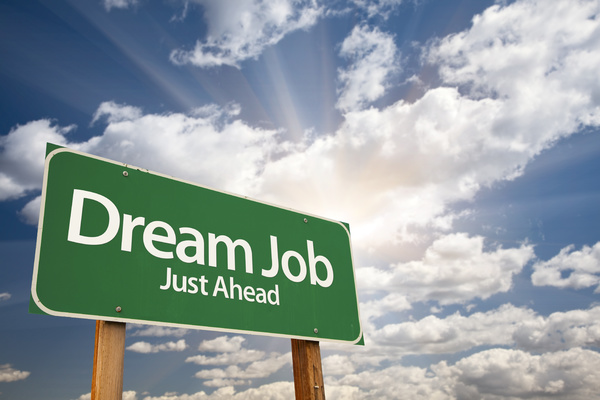 Careers in Blockchain
Looking for a career in blockchain? Looking to hire great blockchain talent? Then you'll love the Blockchain Jobs section of our newsletter and website.
---
Here's an opportunity in traditional finance for those looking to get into the banking industry, or move from their current position to join one of the few banks offering cryptocurrency services to their clients. BankProv is hiring individuals ready to help them build the future of banking. Visit their Career Page to see all the current openings.
To learn more about blockchain-friendly bank BankProv you might want to check out our Replay of Boston Blockchain Association Presents: Future Ready Banking. Attendees gave it 4.9 out of 5 stars.
---
If you are a blockchain professional interested in finding your next job opportunity, check out the Boston Blockchain Association Network.
New blockchain jobs are continually being added, and there's sure to be something suitable to your talents now or in the coming weeks. For example, Algorand is looking for all levels of Software Engineers. Algorand has really been growing and recently surpassed 10 million accounts. Join a leading blockchain project and add your talents to the future of finance.
Or consider working as a Staff Applied Cryptographer at Coinbase. Maybe you aren't a programmer, but are technically inclined? Blockchain cloud storage firm Filebase is looking for a Developer Growth Advocate and a Technical Writer. New jobs this week include Crypto Research Analyst at BitOoda and Blockchain Systems Admin at Chainlink Labs.
Job seekers can submit CVs, and employers can list their blockchain job openings. For employers, we welcome links to your blockchain job postings; for employees, we welcome links to your online resume or CV. Please reach out to bostonblockchainassocation@gmail.com with the subject line "JOBS."
---
You should also consider joining the Boston Blockchain Association today. Just fill out an application and you will stay up to date on all Boston-area blockchain happenings.