Boston Blockchain Events Week of March 8, 2021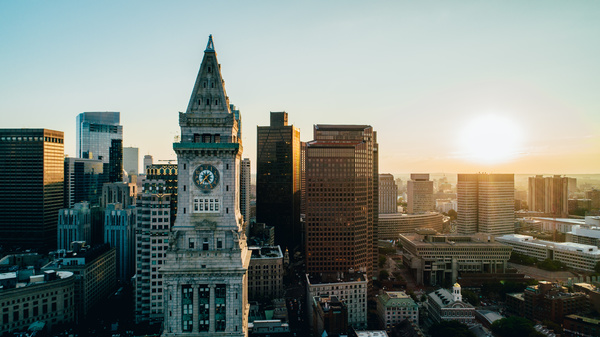 Hopefully, you were able to make time for the BBA Blockchain Comparisons meetup last Thursday and the MIT Fintech Conference on Friday. Both were spectacular and well worth the time. This coming Thursday features another great meetup that will be well worth your time. Women in Blockchain Boston are hosting WTF is Bitcoin? by Amiti Uttarwar. Named one of Forbes 30 under 30, Amiti promotes technical education and community involvement through speaking engagements, presentations, and her original creation, The Bitcoin Zine. You won't want to miss this meetup.
If you aren't already, please help support blockchain development in Boston by becoming a member of the Boston Blockchain Association today. All you have to do is apply to become a member (takes just a minute of your time) to be sure you'll stay informed on all Boston area blockchain events.
We'd also appreciate it if you could take a moment of your time to complete a short (30 second) survey to help us improve your experience with the Boston Blockchain Association in the future. You can access the survey here.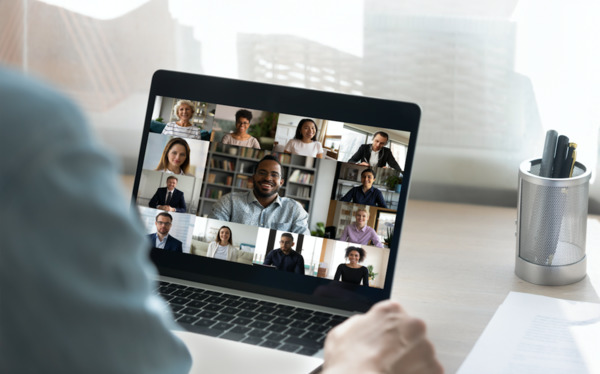 Here are the planned virtual and in-person events in Boston's blockchain community for the coming week:
Thursday, March 11, 2021, 7:00 PM to 8:30 PM EST
The meetup presents a friendly overview and technical introduction to Bitcoin by none other than Bitcoin Core Contributor Amiti Uttarwar. Amiti is a Bitcoin Core contributor currently co-sponsored by OKCoin and BitMEX. She focuses on the peer-to-peer layer, improving privacy, testing, and robustness. Due to the global and inclusive nature of Bitcoin, she is passionate about its potential to redefine our societal ideas of wealth. Named one of Forbes 30 under 30, Amiti promotes technical education and community involvement through speaking engagements, presentations, and her original creation, The Bitcoin Zine. This event will begin shortly after 7 pm. Please watch your inbox a few hours before the event for the Zoom link!
Careers in Blockchain
Looking for a career in blockchain? Looking to hire great blockchain talent? Then you'll love the Blockchain Jobs section of our newsletter and website.
Question: Do you have a pre-seed or seed-stage blockchain startup that is looking for angel capital and networks to take your company to the next stage?
Chain Reaction, a Boston-based blockchain angel group, is currently taking applications for investment. Investments range from 25K to 125K+ and you can expect to hear back within two weeks of your application about the next steps. Read more about Chain Reaction here to see if you qualify: https://www.chainreactionboston.com/startups. Applications are welcome from anywhere in the world.
Chain Reaction is also seeking an intern as part of the expansion of their angel group. You can read more about Chain Reaction here: www.chainreactionboston.com
****In order to comply with MA law, the candidate must receive some sort of school credit in order to participate in this opportunity. It is up to the student to arrange this with their institution. 
The ideal candidate would know enough about the blockchain space to do any of the following if asked:
-take accurate notes at our monthly pitch events and summarize main points
-communicate with startups and outreach to university student groups/clubs active in the blockchain space to help establish partnerships and source deals
-help put together monthly educational events for our angel investor members
This candidate should also be familiar and comfortable with Twitter and LinkedIn to make regular posts/tweets to the Chain Reaction account and to help build the follower numbers and add relevant groups/leaders to follow.
The candidate must be available the first Tuesday of the month @4-5:30pm when Chain Reaction holds monthly meetings, and have the maturity and character to keep information from these meetings confidential. While the workload varies based on the number of companies in diligence, interns can expect a minimum of five hours per week most weeks and up to 10 hours if there are a lot of companies in diligence. If you have a lot of time on your hands and want to do more there is plenty to keep the right candidate busy!
While this is an unpaid internship, this is a great opportunity for anyone who wants to learn more about the investment side of the startup world, see how an angel investment group works, and gain insight into how experienced investors make their decisions.
If this sounds like you, please send your CV and in place of a cover letter an email conveying your interest and experience to chainreactionboston@gmail.com.
CR is an Affirmative Action and Equal Opportunity Organization. All qualified applicants will receive consideration for this internship without regard to race, color, religion, sex, sexual orientation, gender identity, national origin, or protected veteran status and will not be discriminated against on the basis of disability. 
---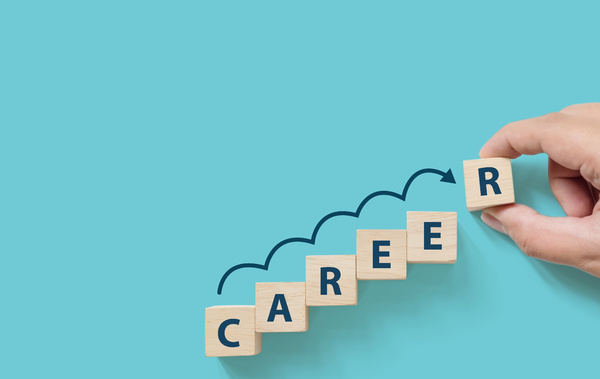 If you are a blockchain professional interested in finding your next job opportunity, check out the Boston Blockchain Association Network.
New blockchain jobs are continually being added, and there's sure to be something suitable to your talents now or in the coming weeks. For example, Algorand is looking for all levels of Software Engineers, plus a Senior Software Engineer (smart contracts), a Team Lead or Manager of Software Engineering, and a Senior DevOps Engineer. Mosaic is looking for a Cryptocurrency Broker, while BitGo is searching for an early career Blockchain Engineer. Interesting new opportunities this week include the search for a Blockchain Infrastructure Architect by Jambb, and the need for a Full Stack Engineer – Blockchain and Fintech by the Manta Network.
Job seekers can submit CVs, and employers can list their blockchain job openings. For employers, we welcome links to your blockchain job postings; for employees, we welcome links to your online resume or CV. Please reach out to bostonblockchainassocation@gmail.com with the subject line "JOBS."
You should also consider joining the Boston Blockchain Association today. Just fill out an application and you will stay up to date on all Boston-area blockchain happenings.