Boston Blockchain Events Week of July 20, 2021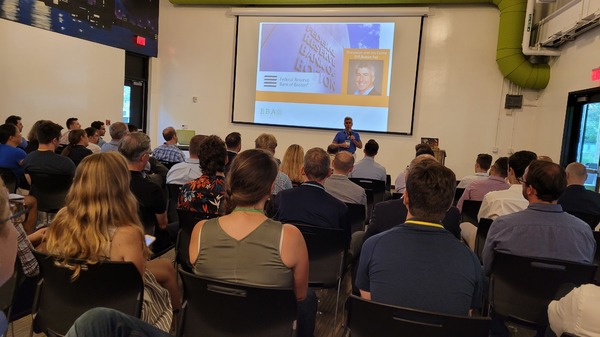 First of all, we would like to thank everyone who came out last week for the first in-person BBA social event of the year. We'd also like to send our thanks to Jim Cunha of the Boston Fed for the excellent talk given at the event.
The coming week will feature a workshop by the Boston Chinese Investment Club discussing the role of traditional institutional investors in the blockchain and crypto space. Additionally, make sure you mark your calendar for the following Thursday when the Boston Blockchain Association has a doubleheader in store. First is an hour-long discussion on Blockchain and Entrepreneurship. Then, join us for a Crypto Investing Workshop, where you'll learn a lot about crypto investing, security, accounts, and much more!
Speaking of the role of traditional institutions in cryptocurrencies, Cardano is working with traditional NGOs to provide help to thousands of children in Rwanda. Save the Children in Rwanda has embarked on a new project that aims to ensure the gains associated with blockchain reach the world's most vulnerable children. Save the Children in Rwanda can now fundraise in Cardano's cryptocurrency, ADA, having installed a Managed Account Service that allows ADA donations to come directly to the project without intermediaries. Over 22,000 ADA, worth nearly $30,000, was donated through the system within hours of its launch.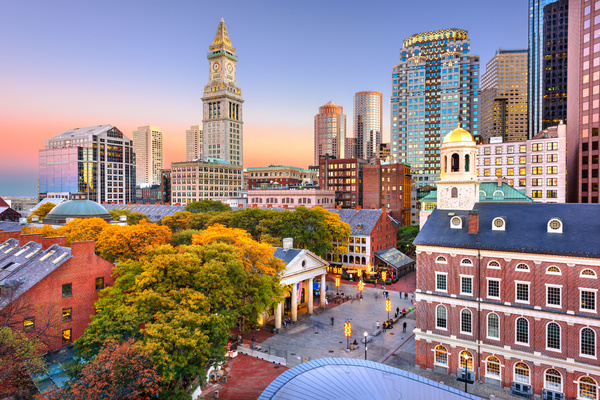 If you aren't already, please help support blockchain development in Boston by becoming a member of the Boston Blockchain Association today. All you have to do is apply to become a member (takes just a minute of your time) to be sure you'll stay informed on all Boston area blockchain events. Blockchain technology is the future of many global industries. Get involved in the future!
---
Here are the planned virtual and in-person events in Boston's blockchain community for the coming week(s):
Friday, July 23, 2021, 9:00 PM to 10:00 PM EDT (US Time)
Saturday, July 24, 2021, 9:00 AM to 10:00 AM EDT (China Time)
The last two years or so saw major changes occur in the traditional financial world. We saw traditional banking giants such as Wells Fargo and Goldman Sachs formally take the plunge into the crypto space by offering their clients a variety of crypto-based investment products. Goldman Sachs, for example, began trading Bitcoin-linked derivatives. JPMorgan and Visa, two globally recognized mainstays of the financial world, also entered the crypto space by offering trading, investment, and settlement services using cryptocurrencies. Join the Boston Chinese Investment Club as they look at the ways traditional investors are getting involved in blockchain and crypto.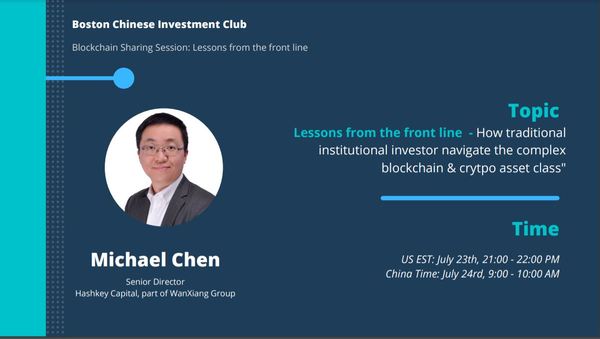 Thursday, July 29, 2021, 6:00 PM to 7:00 PM EDT
Our discussion will cover the opportunities blockchain technology creates for businesses and industries, and how its mechanisms can be leveraged in providing value to solutions for real-world problems (with actual examples). By the end of the session, you will have an understanding of blockchain's fundamental components and mechanics, how and where it contributes value to business processes and solutions, and how to think about restructuring existing systems, or formulating new systems, that leverage blockchain methods of value creation for the emerging (more) digital future.
Thursday, July 29, 2021, 7:00 PM to 8:00 PM EDT
If you're new to bitcoin and cryptocurrencies, this is the workshop for you! Blockchain investing expert Alexis Abric will walk you through how to buy bitcoin, step by step. He will show you how to choose the right exchange and how to store your bitcoin safely. You'll get a live demo of purchasing, storing, and safekeeping your bitcoin. If you've been waiting for the chance to get started on your bitcoin investing journey, now is the time! You'll learn a huge amount about crypto investing, security, accounts, and much more!
Tuesday, August 3, 2021, 6:30 PM to 8:00 PM EDT
The Boston Blockchain Association has launched the "Gateway to Blockchain Entrepreneurship," an exciting 9-week summer program aimed at undergraduate college students in Greater Boston. This first-ever program lets students see the blockchain industry from a variety of perspectives, learn how they can provide value to the ecosystem today, and understand how to build a career in this exciting new industry.
The program concludes with a FINAL PITCH NIGHT, where students will share their ideas for a new blockchain venture or startup, refined and honed over the 9-week program. You're invited! We hope you'll join us to hear the students' ideas, as well as learn about the success of this pioneering program, which we at the BBA are judging based on our graduates' future engagement and success in the industry.
---
Careers in Blockchain
Looking for a career in blockchain? Looking to hire great blockchain talent? Then you'll love the Blockchain Jobs section of our newsletter and website.
But before you start looking for your dream job, we'd also appreciate it if you could take a moment of your time to complete a short (30 second) survey to help us improve your experience with the Boston Blockchain Association in the future. You can access the survey here. Thank you in advance for your time and attention.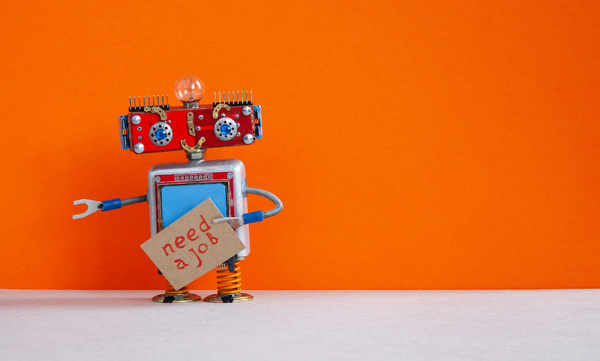 If you are a blockchain professional interested in finding your next job opportunity, check out the Boston Blockchain Association Network, where we post a curated list of blockchain employment opportunities in the Boston area.
New blockchain jobs are continually being added, and there's sure to be something suitable for your talents now or in the coming weeks. For example, Algorand is looking for a Senior Software Engineer and a Team Lead or Manager of Software Engineering. Algorand has really been growing and recently surpassed 10 million accounts. Join a leading blockchain project and add your talents to the future of finance.
Or consider working for Coinbase. They have a massive number of openings for remote workers with all types of skill sets. What about working as a Blockchain Systems Admin for Chainlink Labs, or a Blockchain and Cryptography Research Manager at Facebook or Crypto and Blockchain Training Specialist at Circle Internet Financial or Full Stack Engineer at Flipside Crypto. New positions this week include Blockchain Data Engineer at Coin Metrics and Distributed Systems Engineer (Blockchain) at Toposware.
Job seekers can submit CVs, and employers can list their blockchain job openings. For employers, we welcome links to your blockchain job postings; for employees, we welcome links to your online resume or CV. Please reach out to bostonblockchainassocation@gmail.com with the subject line "JOBS."
You should also consider joining the Boston Blockchain Association today. Just fill out an application, and you will stay up to date on all Boston-area blockchain happenings.