Boston Blockchain Events Week of August 9, 2021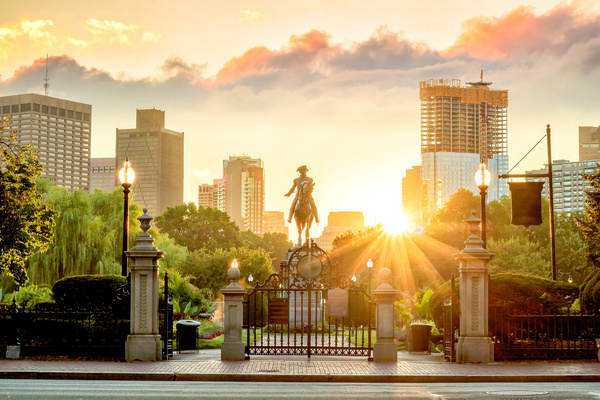 Last week was outstanding, and we'd like to thank all of you who came out to support the students participating in the Gateway to Blockchain Entrepreneurship: Final Pitch Night. This year's event featured 25 students from 7 Boston-area universities, plus 19 contributing organizations. Special thanks go out to Drew Cousin, Caroline Dennis, and Sam Nathans for their hard work putting together this first-ever summer session for students.
We've also been closing following the progress of the Wyden-Lummis-Toomey amendment, which is meant to narrow the scope of the amendment to narrow a cryptocurrency tax reporting provision. The amendment would broaden the definition of a "broker" and could make possible a massive increase in financial surveillance.
The Boston Blockchain Association, together with over 100 other blockchain organizations, wrote to Senate Majority Leader Chuck Schumer and Minority Leader Mitch McConnell urging them to support the Wyden-Lummis-Toomey amendment to the bipartisan infrastructure bill.
The Wyden-Lummis-Toomey Amendment addresses a significant concern raised by the bill as currently drafted by removing the obligation to report from those network participants who don't have—and shouldn't have—access to customer information. It does so without affecting the reporting obligations placed on brokers and traders of digital assets.

If you aren't already, please help support blockchain development in Boston by becoming a member of the Boston Blockchain Association today. All you have to do is apply to become a member (takes just a minute of your time) to be sure you'll stay informed on all Boston area blockchain events. Blockchain technology is the future of many global industries. Get involved in the future.
---
Here are the planned virtual and in-person events in Boston's blockchain community for the coming week(s):
Tuesday, August 10, 2021 12:00 PM to 1:30 PM CDT
Join Women in Blockchain for an introduction, demo, and a deep dive into the risk frameworks of one of the largest DeFi players in the space. Speaker Alex Bertomeu-Gilles is risk manager at Aave. As a Fellow of the Institute of Actuaries, she uses financial modeling and risk management to build risk standards for DeFi. Alex developed the first iteration of Aave's risk framework, a solid foundation that has supported the protocol's growth, now in the hands of the community.
Thursday, August 19, 2021 11:00 AM to 12:00 PM CDT ***Mark your Calendars***
Financial crime involving money laundering and fraud has caused irreputable damage to customers and to the integrity of financial institutions. Criminal actors increasingly use sophisticated technologies to stay one step ahead of supervisory authorities. Continuous innovation is central to disrupting financial crime. Using AI and blockchain technologies, real-time risk solutions for AML and KYC are at the frontier of combating financial crime.
Register here: https://www.tibco.com/events/technology-as-a-disrupter-to-financial-crime
---
Careers in Blockchain
Looking for a career in blockchain? Looking to hire great blockchain talent? Then you'll love the Blockchain Jobs section of our newsletter and website.
But before you start looking for your dream job we'd also appreciate it if you could take a moment of your time to complete a short (30 second) survey to help us improve your experience with the Boston Blockchain Association in the future. You can access the survey here. Thank you in advance for your time and attention.

If you are a blockchain professional interested in finding your next job opportunity, check out the Boston Blockchain Association Network, where we post a curated list of blockchain employment opportunities in the Boston area.
New blockchain jobs are continually being added, and there's sure to be something suitable for your talents now or in the coming weeks. For example, Algorand is looking for a Senior Software Engineer and a Senior Technical Product Manager. Algorand has really been growing and recently surpassed 10 million accounts. Join a leading blockchain project and add your talents to the future of finance.
Or consider working for Coinbase. They have a massive number of openings for remote workers with all types of skill sets. What about working as a Blockchain Systems Admin for Chainlink Labs or a Blockchain Intelligence Engineer at Coin Metrics? Maybe you'd like to work for DraftKings as their Senior Director, Blockchain and Crypto Products.
New positions this week include Blockchain Software Engineer Co-op at Athlete Studio and Remote Sr. Blockchain Developer for blockchain startup Optello.
Job seekers can submit CVs, and employers can list their blockchain job openings. For employers, we welcome links to your blockchain job postings; for employees, we welcome links to your online resume or CV. Please reach out to bostonblockchainassocation@gmail.com with the subject line "JOBS."
You should also consider joining the Boston Blockchain Association today. Just fill out an application and you will stay up to date on all Boston-area blockchain happenings.