Boston Blockchain Events Week of April 26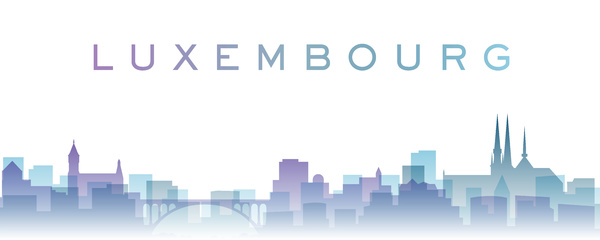 The coming week features Luxembourg Blockchain Week. The is huge for the BBA, and also for Boston as Luxembourg has named Boston and the BBA as the official partners this year. Luxembourg is considered one of the premier crypto and banking hubs of Europe. And if that's not enough crypto for you, it will be followed by Boston Blockchain Week from May 3 through May 7. What a great way to welcome the spring to Boston!
---
If you aren't already, please help support blockchain development in Boston by becoming a member of the Boston Blockchain Association today. All you have to do is apply to become a member (takes just a minute of your time) to be sure you'll stay informed on all Boston area blockchain events. Blockchain technology is the future of many global industries. Get involved in the future.
We'd also appreciate it if you could take a moment of your time to complete a short (30 second) survey to help us improve your experience with the Boston Blockchain Association in the future. You can access the survey here. Thank you in advance for your time and attention.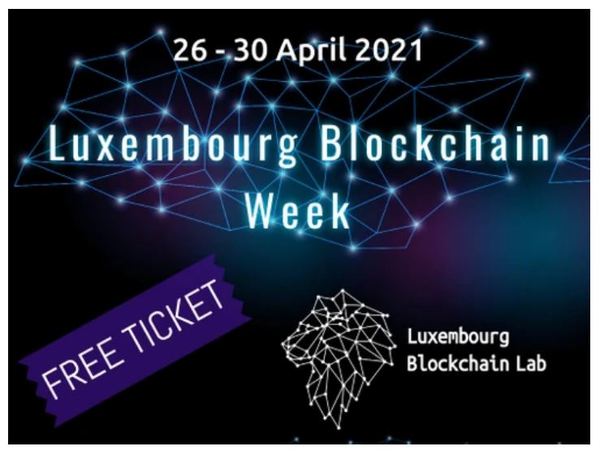 Here are the planned virtual and in-person events in Boston's blockchain community for the coming week(s):
Monday, April 26, 2021 10:00 AM to 1:00 PM EDT
Event runs through Friday, April 30, 2021
Boston Blockchain Association is proud to be the official partner of Luxembourg Blockchain Week! This is a big milestone for Boston, as Luxembourg is the premier banking and fintech hub of Europe. Please join us for their kickoff event on Monday, April 26 at 10:00 am EST, with Xavier Bettel, the Prime Minister of Luxembourg. The first day's schedule looks like this:
Inauguration: 10:00am (EST) Luxembourg Blockchain Lab Welcome Speech by Emilie Allaert, Project Lead, Luxembourg Blockchain Lab and Tom Kettels, Co-Project Lead, Luxembourg Blockchain Lab
10:15am (EST) Ministerial Keynote by the Prime Minister of Luxembourg, Xavier Bettel
10:20am (EST) Boston Blockchain Association Keynote by Silvio Micali (Algorand)
10:40am (EST) Keynote by Arthur Breitman, Early Architect (Tezos)
Also on Wednesday, April 28 at 9:30am (EST): Algorand – A Fistful of Tokens: The Next Generation of Value Exchange.
And then on Thursday, April 29 at 9:45am (EST): Boston Blockchain Association – 4C's Payments
The full schedule of events is located here: https://www.blockchainweek.lu/#program
Monday, May 3, 2021, 1:30 PM to 3:00 PM EDT **MARK YOUR CALENDAR**
Event runs through Friday, May 7, 2021.
This is your chance to learn about the exciting innovation hub for crypto and blockchain activity that's built in the Greater Boston area! QUBIC Labs, a startup incubator based in Quincy, is creating an ecosystem of blockchain and crypto businesses supported by public, private and nonprofit sector partnerships and capital — alongside organizations like the Boston Blockchain Association, with our active community of 2000+ blockchain enthusiasts around the world. Presented as part of Boston Blockchain Week, this panel will highlight the work being done independently and collectively through QUBIC Labs to make Greater Boston the global hub of blockchain. Find out more about the speakers and events throughout the week.
Anytime
If you missed the latest Boston Blockchain Association Meetup, "Future Ready Banking: How This Bank is Making the Transition to Blockchain" with blockchain-friendly bank BankProv, we have it ready to go on replay. Attendees gave it 4.9 out of 5 stars. You can watch the replay here.
Ends Friday, April 30th at 9:00pm EDT
This is the LAST WEEK to submit your blockchain startup idea for a chance to win $20k. The Blockchain Showdown is looking for startups that are utilizing blockchain technology either as their primary focus or to provide their company with a competitive edge. You do not need to be a current founder. You can submit a startup based solely on a concept, or you could already have a product live on a website. Either way, you are eligible. To enter? You just need a 90-second elevator pitch. That's it. Nothing fancy, recording via Zoom or your iPhone will do the trick!  Submit your startup right here by Friday, April 30th at 9:00pm EDT.
---
Algorand is expanding its role in the NFT ecosystem and the past week has seen the following Algorand NFT-related news:
The Enduring Value of NFTs on Algorand
As the NFT market moves past exciting, one-off, headlines, creators must understand the critical success factors to a sustainable and enduring future. Algorand Chief Product Officer Paul Riegle takes a deeper look at NFTs and how the choice of blockchain technology impacts long-term success.
PlanetWatch to Launch Green Collectible NFTs on Algorand
PlanetWatch is pioneering Green collectibles on the Algorand blockchain. All Early Bird PlanetWatchers will receive a free, limited-edition NFT linked to a piece of digital art.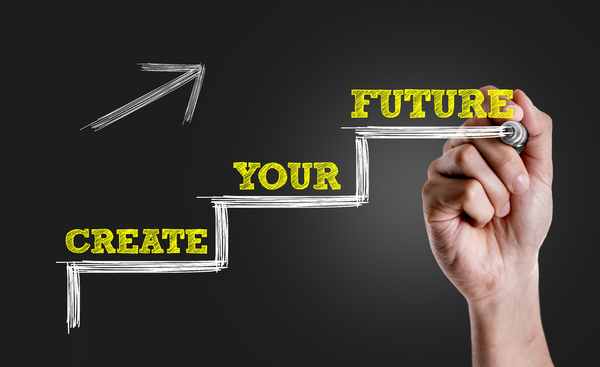 Careers in Blockchain
Looking for a career in blockchain? Looking to hire great blockchain talent? Then you'll love the Blockchain Jobs section of our newsletter and website.
Question: Do you have a pre-seed or seed-stage blockchain startup that is looking for angel capital and networks to take your company to the next stage?
Chain Reaction, a Boston-based blockchain angel group, is currently taking applications for investment. Investments range from 25K to 125K+ and you can expect to hear back within two weeks of your application about the next steps. Read more about Chain Reaction here to see if you qualify: https://www.chainreactionboston.com/startups. Applications are welcome from anywhere in the world.
---
Here's an opportunity in traditional finance for those looking to get into the banking industry, or move from their current position to join one of the few banks offering cryptocurrency services to their clients. BankProv is hiring individuals ready to help them build the future of banking. Visit their Career Page to see all the current openings.
If you are a blockchain professional interested in finding your next job opportunity, check out the Boston Blockchain Association Network.
New blockchain jobs are continually being added, and there's sure to be something suitable to your talents now or in the coming weeks. For example, Algorand is looking for a Team Lead or Manager of Software Engineering, a Senior DevOps Engineer, and more. Algorand has really been growing and recently surpassed 10 million accounts. Join a leading blockchain project and add your talents to the future of finance.
There are also opportunities for a Financial Services Blockchain Developer at EY and a Blockchain Engineer position at Chainlink Labs or maybe you're interested in an Ethereum Full Stack Engineer position at VMware. You might also consider working as a Blockchain Engineer/Architect at evaluate.market. Other interesting new opportunities this week include a position for a React Front-end Engineer at Optello which could be perfect if you're looking for a job with a startup. Or consider working as a Blockchain Data Engineer with CoinMetrics, or maybe as a Staff Applied Cryptographer at Coinbase.
Job seekers can submit CVs, and employers can list their blockchain job openings. For employers, we welcome links to your blockchain job postings; for employees, we welcome links to your online resume or CV. Please reach out to bostonblockchainassocation@gmail.com with the subject line "JOBS."
You should also consider joining the Boston Blockchain Association today. Just fill out an application and you will stay up to date on all Boston-area blockchain happenings.