Boston Blockchain Events Week of April 19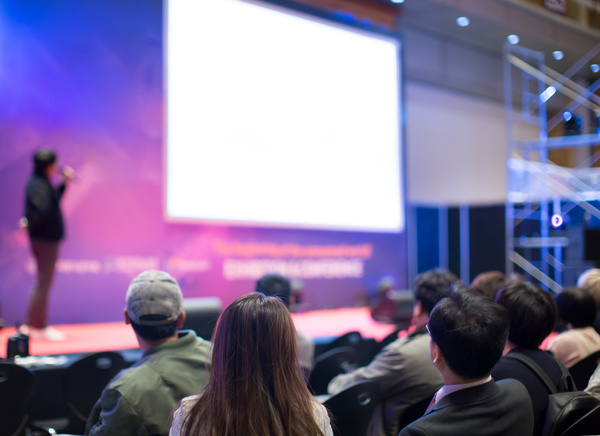 With the Boston Blockchain Week just around the corner it's an exciting time to be a blockhain enthusiast in Beantown. And this year, it's even more exciting as the Boston Blockchain Association has paired with Luxembourg for this year's Luxembourg Blockchain Week. The is huge for the BBA, but also for Boston as Luxembourg is considered as one of the premier crypto and banking hubs of Europe. Mark your calendars now for Luxembourg Blockchain Week from April 26 through April 30, followed by Boston Blockchain Week from May 3 through May 7.
---
We at the BBA are happy to announce the launch of "Gateway to Blockchain Entrepreneurship: Summer 2021"!
The program launch is in direct response to the idea that talent (specifically non-technical) is left out of the blockchain ecosystem due to unnecessary barriers. Rather than being curriculum-driven, "The Gateway" exposes students to the blockchain ecosystem through applied learning and human-centric interaction: enabling students to envision how their own skills and background can provide value in the space. This program is designed to welcome students of all backgrounds, genders, and career interests to the possibilities of blockchain technology.
The program launches June 1st and spans 9 weeks. Each week will consist of a one-hour speaker series delivered by a Blockchain Startup Founder, Business Leader, or Venture Capitalist discussing their own experience, networking, and advice on a part of the startup conception process.
If you are an undergraduate in the Greater Boston Area (of any concentration) and excited/interested in Blockchain please APPLY AT THE LINK BELOW. Applications will be accepted until Midnight (ET) on April 25 but will be reviewed on a rolling basis with limited spots available. Additionally, if you are a member of the blockchain industry and are interested in getting yourself or your organization involved, please contact bostonblockchainassociation@gmail.com.
Application Link- https://forms.gle/cJkfPHiUEFnqfVkp6
---
If you aren't already, please help support blockchain development in Boston by becoming a member of the Boston Blockchain Association today. All you have to do is apply to become a member (takes just a minute of your time) to be sure you'll stay informed on all Boston area blockchain events. Blockchain technology is the future of many global industries. Get involved in the future!
We'd also appreciate it if you could take a moment of your time to complete a short (30 second) survey to help us improve your experience with the Boston Blockchain Association in the future. You can access the survey here. Thank you in advance for your time and attention.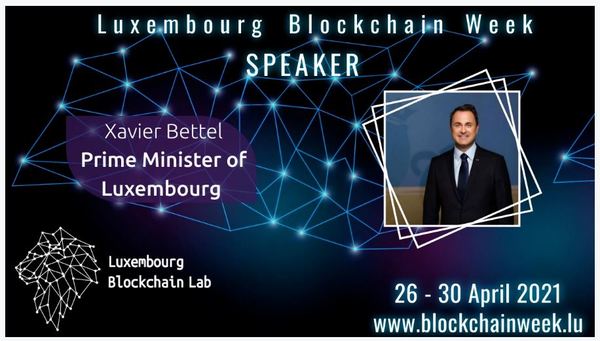 Here are the planned virtual and in-person events in Boston's blockchain community for the coming week(s):
Tuesday, April 20, 2021, 6:30 PM to 7:30 PM EDT
Claus Skaaning, CEO of DigiShares, will introduce the concepts of blockchain and tokenization and explain the underlying ideas and value propositions. He will further introduce how these new technologies provide value for real estate developers in order to digitize and automate their processes, reach new types of investors, and create new levels of liquidity. Finally, Claus will speak about real use cases from DigiShares' own catalog of clients.
Monday, April 26, 2021, 10:00 AM to 1:00 PM EDT**MARK YOUR CALENDAR**
The event runs through Friday, April 30, 2021
Boston Blockchain Association is proud to be the official partner of Luxembourg Blockchain Week! This is a big milestone for Boston, as Luxembourg is the premier banking and fintech hub of Europe. Please join us for their kickoff event on Monday 26 April at 10:00 am ET, with Xavier Bettel, the Prime Minister of Luxembourg. This will be followed by a keynote speech by Silvio Micali, founder of Boston-based blockchain company Algorand. The full schedule of events is located here: https://www.blockchainweek.lu/#program
Monday, May 3, 2021, 1:30 PM to 3:00 PM EDT **MARK YOUR CALENDAR**
The event runs through Friday, May 7, 2021.
This is your chance to learn about the exciting innovation hub for crypto and blockchain activity that's built in the Greater Boston area! QUBIC Labs, a startup incubator based in Quincy, is creating an ecosystem of blockchain and crypto businesses supported by public, private and nonprofit sector partnerships and capital — alongside organizations like the Boston Blockchain Association, with our active community of 2,000+ blockchain enthusiasts around the world. Presented as part of Boston Blockchain Week, this panel will highlight the work being done independently and collectively through QUBIC Labs to make Greater Boston the global hub of blockchain. Find out more about the speakers and events throughout the week.
Anytime
If you missed the latest Boston Blockchain Association Meetup, "Future Ready Banking: How This Bank is Making the Transition to Blockchain" with blockchain-friendly bank BankProv, we have it ready to go on replay. Attendees gave it 4.9 out of 5 stars. You can watch the replay here.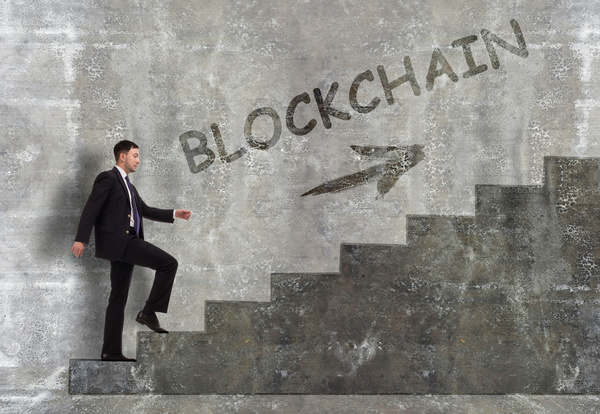 Careers in Blockchain
Looking for a career in blockchain? Looking to hire great blockchain talent? Then you'll love the Blockchain Jobs section of our newsletter and website.
Question: Do you have a pre-seed or seed-stage blockchain startup that is looking for angel capital and networks to take your company to the next stage?
Chain Reaction, a Boston-based blockchain angel group, is currently taking applications for investment. Investments range from 25K to 125K+ and you can expect to hear back within two weeks of your application about the next steps. Read more about Chain Reaction here to see if you qualify: https://www.chainreactionboston.com/startups. Applications are welcome from anywhere in the world.
---
Immediate opening:
CTO / VP Engineering 
Planet Saving, Inc., a Boston-based startup, is developing a blockchain-based carbon-backed software platform to solve a critical problem in the industry. 'Everyone' is talking about the issue, but no one is solving it. It's hard, cumbersome & painful, and calls for some out-of-the-box thinking and cross-industry skills.
That's us. Naturally, a greenfield opportunity like this requires us to be in stealth mode and we are. Details will be provided upon execution of an NDA.
Founders are serial entrepreneurs with successful exits with global brands. We are industry and tech experts with experience in software platforms, energy, Blockchain, environment, and carbon management.
We are hiring a CTO and/or a VP of Software Engineering & Development (either CTO or VP Engineer or both skills in one person) with solid track record building software platforms and products. Experience working in a startup is a big plus.
Minimal required experience:
Bachelor or Master's degree (preferred) in an Engineering discipline.
Demonstrable experience leading a team of developers, architects, UI and QA team members. Ideally managing a distributed and remote development is a plus
Expertise developing SaaS / Cloud software products and/or software platform
Thought leadership in Blockchain space with ability to speak with credibility and confidence
Knowledge of Blockchain platforms and development languages: Ethereum, Hyperledger preferred
Tokenization: creation, building, and accounting
Experience from developing a platform to Production and operationalizing.
Responsibilities:
Technical leadership: Architecture, Design, Development, management of team and Evangelize when needed
Lead a small team to build SaaS/ Cloud product/ platform
Participate in strategy and be an integral part of the Executive management team. Deal with Founders (we are easy-going but passionate with a sense of humor)
Juggle software development priorities as needed (driven by market and early customers)
Positive can-do attitude and ability to learn fast and apply.
Compensation:
Commensurate with start-ups and this position
Equity
Those interested in applying for the position can forward their resume to planet.savinginc@gmail.com
---
If you are a blockchain professional interested in finding your next job opportunity, check out the Boston Blockchain Association Network.
New blockchain jobs are continually being added, and there's sure to be something suitable to your talents now or in the coming weeks. For example, Algorand is looking for all levels of Software Engineers, plus a Senior Software Engineer (smart contracts) and a Team Lead or Manager of Software Engineering. Algorand has really been growing and recently surpassed 10 million accounts. Join a leading blockchain project and add your talents to the future of finance.
There are also opportunities for a Blockchain Engineer position at Chainlink Labs or an Ethereum Full Stack Engineer position at VMware. Other interesting new opportunities this week include a Blockchain Engineer/Architect at evaluate.market or a Business Analyst – Bitcoin Mining position at Fidelity Digital Assets.
Job seekers can submit CVs, and employers can list their blockchain job openings. For employers, we welcome links to your blockchain job postings; for employees, we welcome links to your online resume or CV. Please reach out to bostonblockchainassocation@gmail.com with the subject line "JOBS."
You should also consider joining the Boston Blockchain Association today. Just fill out an application and you will stay up to date on all Boston-area blockchain happenings.