Boston Blockchain Events Week of 8/12/19
If you are a blockchain professional interested in finding your next job opportunity, check out the Boston Blockchain Association Network.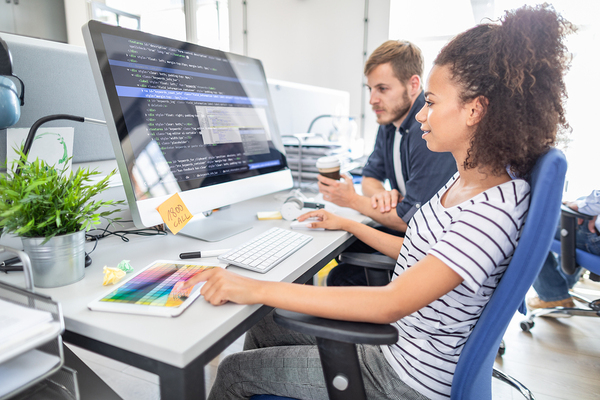 New blockchain jobs are continually being added, including positions for QA Engineers, Full Stack Web Developers, and many more.
Job seekers can submit CVs, and employers can list their blockchain job openings. Email bostonblockchainassociation@gmail.com with the subject line "JOBS."
You should also consider joining the Boston Blockchain Association today. Just fill out an application and you will stay up-to-date on all Boston-area blockchain happenings.
Get ready, because there is a lot going on this week in Boston's blockchain community.
Monday, August 12, 2019, 6:00 PM to 9:00 PM
Boston New Technology presents Scaling Up Business: Ten Maverick Success Hacks to Grow Your Business and Double Your Income, featuring Paul Finck, The Maverick Millionaire and founder of the Maverick Tool Chest. Network with startup founders and business professionals while enjoying pizza, fruit & vegetables and more. Use this link for free tickets. This event takes place at The Yard: Back Bay, on the 6th floor of 200 Clarendon St. in Boston. Take the MBTA Green Line Copley Station or the Orange Line Back Bay Station.
Tuesday, August 13, 2019, 6:00 PM to 8:00 PM
Join hosts Manasi and Charu from Women in Blockchain Boston Meetup to learn how blockchain is transforming healthcare payments and electronic medical records. Katherine Kuzmeskas, MPH and founder and CEO of SimplyVital Health will give a presentation on using blockchain to prevent denials and increase reimbursements. Q&A will follow, and there will be time for networking after that. Go to Philips HealthWorks, 1 Canal Park, 4th floor in Cambridge.
Tuesday, August 13, 2019, 6:00 PM to 9:00 PM
Join Charis Loveland, Co-Founder of ML Assist and Randy Tate, CEO & Co-Founder at iFlip to learn about AI and stock market investing and ask your questions. You can also network with AI and Finance professionals while enjoying pizza and snacks. To get free tickets, click here. Event is at CIC Boston, 50 Milk St., which is only blocks from either the MBTA Orange & Blue Line State Street Station or the Red & Green Line Park Street Station. Bring a photo ID to check in, then go to the 20th floor and look for the signs.
Wednesday, August 14, 2019, 4:30 PM to 8:00 PM
If you're a programmer, engineer, or other tech worker returning to the workforce and unsure where to start, don't miss this event. You'll have the opportunity to mingle with Google Engineers and reacHIRE's talent team, hear from reacHIRE CEO Addie Swartz on the return-to-work experience, and network with other individuals making similar back-to-work transitions. You'll learn about the 9-month paid return-to-work program at Google Cambridge for coding professionals too! Register here and bring your photo ID to the event. Go to Google's office in the Kendall Center, Entrance 5CC at 355 Main Street in Cambridge.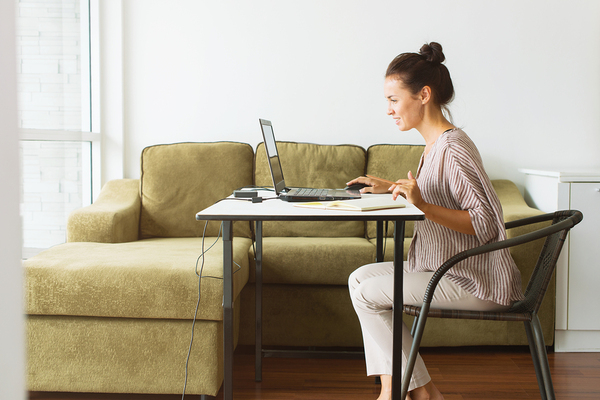 Thursday, August 15, 2019, 5:30 PM to 7:00 PM
Meet at the Corner Pub for Bitcoin Club Happy Hour. The club will provide appetizers. This is a terrific opportunity to meet fellow cryptocurrency enthusiasts in a relaxed environment. RSVP so they'll know how many appetizers to order. Corner Pub is at 162 Lincoln St.
Thursday, August 15, 2019, 6:00 PM to 9:00 PM
Join Out in Tech Boston and over 150 LGBTQ techies for a relaxed evening at Club Café. This is a chance to connect with your community and celebrate summer in Boston. There will be a cash bar, light snacks, and BINGO for prizes. Ages 21 and up. Club Café is at 209 Columbus Ave.
Thursday, August 15, 2019, 6:30 PM to 8:00 PM
Join five blockchain enthusiasts at Virtual who are building and managing the world's biggest blockchain consortia, including the industry-leading Ethereum Enterprise Alliance. Topics will include the importance of blockchain standards, developing blockchain industry use cases, regulation, a taxonomy for tokenization, and more. Dinner and drinks are provided, and speakers include: Christine Nolan, Senior Director of Client Services at Virtual; Kurt Einhaus, Director of Enterprise Platforms at Virtual; Melanie Tringali, Director of Marketing Communications at Virtual, Brianna Rich, Enterprise Ethereum Alliance Program Manager at Virtual, and Jessie Hennion, Senior Manager at Virtual, and Enterprise Ethereum Alliance Communications Director. Go to 399 Boylston St. on Thursday evening.
Thursday, August 15, 2019, 6:30 PM to 9:30 PM
Project night is an opportunity to meet, socialize, and collaborate on projects with other members of Boston's Scala community. The focus is usually on pairing on open-source projects, but personal projects are also encouraged. Scala programmers of all levels are invited and encouraged to attend. Thoughtbot is providing food, drinks, and workspace for this event. Come to Thoughtbot, 41 Winter St., 7th floor.
Monday, August 19, 2019, 6:00 PM to 9:00 PM
Join this meetup to see innovative local CleanTech, GreenTech, and energy tech demos, presented by startup founders. You can also network with the Boston-area startup and tech community, get a free professional headshot photo, enjoy pizza, wine, beer, and more. What's not to like? Get your tickets here. The meetup is at Dassault Systemes/Solidworks, 185 Wyman St. in Waltham.
Heads Up and Mark Your Calendar for Next Week:
Tuesday, August 20, 2019, 5:00 PM to 7:00 PM
Job seekers in blockchain don't want to miss the 2019 Boston Blockchain Job Fair. Meet directly with more than 20 Boston-area blockchain employers, including distributed ledger companies, public chains, token/traditional funds, media and blockchain service providers and more. It's at the Microsoft NERD Center, 1 Memorial Dr. in Cambridge. You'll be required to register with building security in the lobby. Then go to the M floor, where signs will direct you to the job fair.
Looking for a career in blockchain? Looking to hire great blockchain talent? We're starting a new Blockchain Jobs section of our newsletter and website. For employers, we welcome links to your blockchain job postings; for employees, we welcome links to your online resume or CV. Please reach out to bostonblockchainassocation@gmail.com with the subject line "JOBS."
ETHBoston Hackathon in Early September! Put this in Your Calendar Now.
ETHBoston is coming to Harvard University Sep 6-8th with a hackathon for those who want to build the decentralized future, who choose to learn because they can, and who build because they love it. Not just for developers, it's free of charge for everyone accepted, and there will be free food and beverages.
We want to invite you to become a member of the Boston Blockchain Association today. All you have to do is apply to become a member to be sure you'll stay informed on all Boston area blockchain events.