Boston Blockchain Events Week of 2/3/2020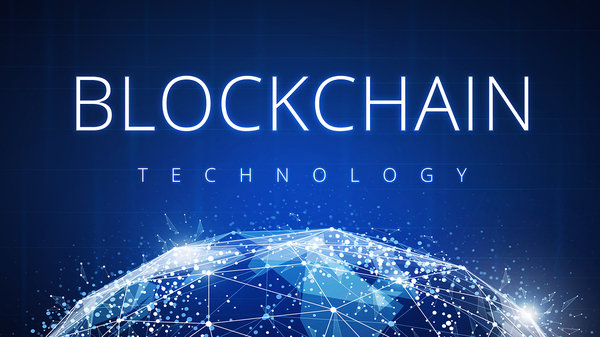 As we get closer to Boston Blockchain Week (March 7-13), the Boston Blockchain Association is putting together a number of huge events beginning with a seminar discussing the promise of Polkadot in bringing together the blockchain space. Polkadot was founded by Gavin Wood (who was also a co-founder of Ethereum) in 2016. The project is building a completely decentralized web where blockchains can seamlessly work together. Come out and join us to stay on top of the latest technology and improve your blockchain knowledge ⁠— LinkedIn has named blockchain as the most in-demand skill for 2020!
We need your help in fighting childhood cancer!
Kirill Bensonoff, a blockchain leader in Boston, is raising money to help eradicate childhood cancer via Haymaker's for Hope. The charity event, titled "Rock N Rumble X Boston 2020," will take place on May 14.
Kirill and his family had to suffer through the emotional and physical upheaval caused when his youngest son was diagnosed with leukemia just a few days before his first birthday. Your donation will go towards helping cure childhood cancer. One thinks it could never happen to them, until it does. Kirill is fighting to make sure it doesn't happen to your loved one. If you are interested in donating in cryptocurrency such as bitcoin or ether, use this link: https://commerce.coinbase.com/checkout/9d11e587-3b68-4b5d-8bb7-6a0e0d11214c.
Become a Boston Blockchain Association Member!
If you aren't already, please help support technology and blockchain development in Boston by considering becoming a member of the Boston Blockchain Association today. All you have to do is apply to become a member (takes just a minute of your time) to be sure you'll stay informed on all Boston area blockchain events.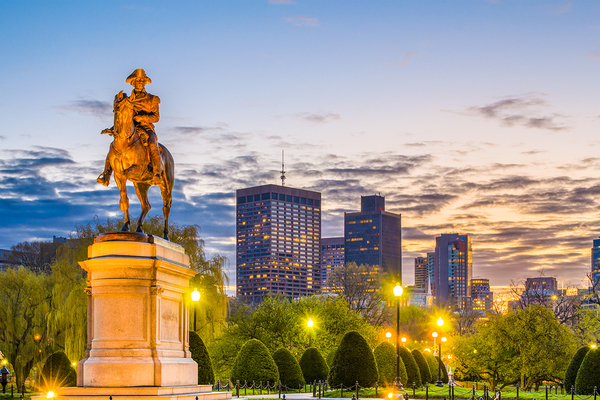 Here are the planned events in Boston's blockchain community for the coming week:
Thursday, February 6, 2020 6:00 PM to 7:30 PM
In this one-night-only event, join PureStake and the Boston Blockchain Association to learn about Polkadot, a global network of blockchains and the foundation for a new, peer-to-peer Internet. Founded in 2016 by Gavin Wood (former co-founder and CTO of Ethereum), Polkadot is building a completely decentralized web where blockchains can seamlessly work together. Location: 399 Boylston St., Boston, MA. How to find the meetup: Just steps away from the Arlington T stop on the Green Line. If you're driving in, best bet is the Boston Common Garage (10 minute walk).
Tuesday, February 4, 2020 6:30 PM to 8:30 PM
Bring any ideas or projects you're working on and come meet up with others in the edtech space! In addition, if you have something you've been building and would like to demo for an extended period (up to 8 minutes), please send a message through Meetup and a few bullet points of what you'd like to cover in your demo. There is space for four demos on this evening. Location: GSV Labs (4th Floor), 2 Ave de Lafayette, Boston, MA. How to find the Meetup: Public Transportation: Downtown Crossing on the Red or Orange line. Parking: Parking at the Garage at Post Office Square ($9 after 4 pm) or LAZ Parking's 100 High St Garage ($11 after 5:30).
Tuesday, February 4, 2020 5:30 PM to 8:00 PM
Curating a marketable patent portfolio on a limited budget is difficult, especially where technology in development often takes years to come to market.Additionally, some TTOs receive inadequate buy-in from their universities and faculty, complicating the invention harvesting and portfolio curation processes. TTOs, in the course of monetizing, must also bear in mind partnerships and other business relationships their parent organizations have or may wish to pursue. This program will discuss the roles TTOs can and should play in research organizations, best practices, key trends, and upcoming challenges. Location: MIT Stata Center, 32 Vassar Street, Cambridge, MA.
Thursday, February 6, 2020 5:30 PM to 7:30 PM
In this talk, we will discuss QuTrack, a Blockchain-based approach to track experiment and model changes primarily for AI and ML models. In addition, we will discuss how change analytics can be used for process improvement and to enhance the model development and deployment processes. Location: Anchor Room, 121, 50 Milk Street, Boston, MA 02109.
Thursday, February 6, 2020 6:30 PM to 8:30 PM
General Assembly presents… "Data-Driven: The Future of Finance". Join industry experts or a panel discussion exploring: Why data analysis is important in the financial services industry, and how it can drive positive business outcomes. The importance and challenges of becoming a data-driven organization. How these technological shifts will continue to shape the future of the industry. Location: General Assembly Boston, 125 Summer St., Boston, MA.
Careers in Blockchain
Looking for a career in blockchain? Looking to hire great blockchain talent? We're starting a new Blockchain Jobs section of our newsletter and website.
If you are a blockchain professional interested in finding your next job opportunity, check out the Boston Blockchain Association Network.
New blockchain jobs are continually being added, including positions for Chief Architect for Emerging Technologies, Full Stack Software Engineer, Blockchain Data Engineer, and much more.
Job seekers can submit CVs, and employers can list their blockchain job openings. For employers, we welcome links to your blockchain job postings; for employees, we welcome links to your online resume or CV. Please reach out to bostonblockchainassocation@gmail.com with the subject line "JOBS."
You should also consider joining the Boston Blockchain Association today. Just fill out an application and you will stay up to date on all Boston-area blockchain happenings.