Boston Blockchain Events Week of 12/9/19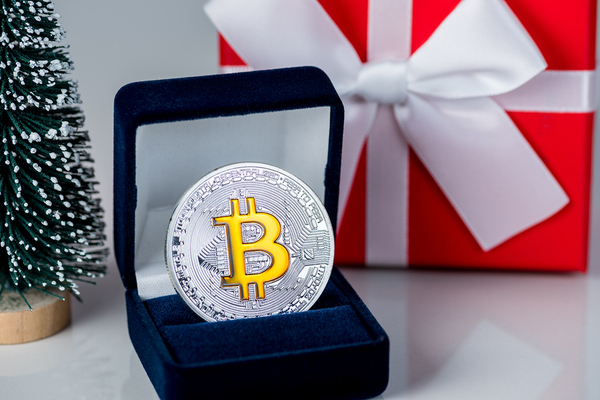 With Christmas and New Year's rapidly approaching, we have time to reflect on how blockchain development is already working to radically transform our world. Industries from health care to finance to energy to logistics are all benefitting from the blockchain revolution.
The best news is that the revolution is just getting started, and we are at the forefront of the charge. Don't get left behind. Join us at a Boston area blockchain meetup and continue to offer your support while learning more about the various aspects of blockchain and how it's helping us all.
If you aren't doing so already, please help support technology and blockchain development in Boston by becoming a member of the Boston Blockchain Association today. All you have to do is apply to become a member (takes just a minute of your time) to be sure you'll stay informed on all Boston-area blockchain events.
We also have one additional way in which you can give back to the Boston blockchain community and make it stronger in the process
Help Launch the BBA's Social Impact Program
The BBA is launching a new initiative to help underserved middle school kids in the Boston area learn about blockchain and related career paths. In partnership with Breakthrough Greater Boston, the BBA is coordinating a one-day blockchain "field trip" for 8-10 students during April vacation to a host company for lunch and a hands-on activity to be determined. Want to get involved? Consider serving as the host company or join us in developing a meaningful experience for these campers. Please contact Ian Todreas at ian.todreas@erg.com or 617-357-4623 for details.

Here are the planned events in Boston's blockchain community for the coming week:
Tuesday, December 10, 2019 @ 7:30 am – 10:00 am
What's so cryptic about cryptocurrency? Blockchain is creating some of the biggest fortunes. Businesses are starting to accept this new form of payment. Are you crypto-curious? Join this event for the next WBZ Business Breakfast and hear from a panel of industry experts on everything you should know about the future of money and cryptocurrency. Location: Revere Hotel Boston Common, 200 Stuart St, Boston, MA.
Tuesday, December 10, 2019 @ 6:30 pm – 8:30 pm
Please attend this event for a night of fun and celebration with your best Boston FinTech friends! The group is thankful for the consistent engagement of the Envestnet|Yodlee team in the Boston FinTech community, and supporting their efforts to bring insightful panelists, actionable data and fun evenings debating emerging trends in FinTech. Please join the group in thanking them for their commitment to entrepreneurs everywhere and a better Financial Services sector! Location: Scholar's, 25 School Street, Boston, MA.
Wednesday, December 11, 2019 @ 7:00 pm – 8:30 pm
Join the local zeal to celebrate the third successful upgrade of Zcash, codenamed 'Blossom'! Enjoy food, drinks, and discussions on Zcash, decentralization, and privacy. For those new to Zcash, they'll cover the fundamentals of what makes it unique from Bitcoin and other cryptocurrencies. Topics could include the day's Blossom upgrade (faster transaction times!), Zcash dev fund community poll results, local merchant adoption, mesh networks, or whatever you'd like to bring up. Location: Canary Square, 435 South Huntington Avenue, Jamaica Plain, MA.
Thursday, December 12, 2019 @ 6:00 pm – 8:00 pm
Cloudphish's cloud-based email security protects against all forms of phishing including spear phishing, spoofing, impersonation, and CEO fraud. Cloudphish is a next-generation solution within the end-user email security market using blockchain technology to identify unwanted emails and leave the user only with truly secure communications. Cloudphish will present a deep dive into its blockchain-based solution for the ultimate email phishing protection. Speaker: James Caron, Founder & CEO. Location: Microsoft Corporation, 5 Wayside Drive, Burlington, MA.
Thursday, December 19, 2019 @ 6:30 pm – 9:00 pm
As we prepare to usher in a new decade, let us celebrate all the progress we've made in making Boston the global hub for blockchain! We'll bring together ALL our blockchain communities for this very special end-of-year celebration with food, friends, and fun. The Blockchain Holiday Party will be held at Workbar's gorgeous new School Street location, overlooking the historic Old South Meeting House. The celebration begins at 6:30 pm, and it will be a night to remember. NOTE: Tickets are required for entry. Building security requires the name on your ticket matches your identification. Location: 24 School St., Boston, MA. How to find the meetup: The Workbar entrance is on School Street, across from Scholars. Enter the lobby where our ambassador will greet you. The event is conveniently located near State, Government Center, and Park Street T stops.
Careers in Blockchain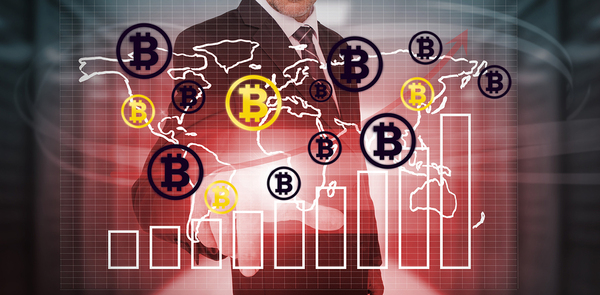 Looking for a career in blockchain? Looking to hire great blockchain talent? We're starting a new Blockchain Jobs section of our newsletter and website.
If you are a blockchain professional interested in finding your next job opportunity, check out the Boston Blockchain Association Network.
New blockchain jobs are continually being added, including positions for Chief Architect for Emerging Technologies, Full Stack Software Engineer, Blockchain Data Engineer and much more.
Job seekers can submit CVs, and employers can list their blockchain job openings. For employers, we welcome links to your blockchain job postings; for employees, we welcome links to your online resume or CV. Please reach out to bostonblockchainassocation@gmail.com with the subject line "JOBS."
You should also consider joining the Boston Blockchain Association today. Just fill out an application and you will stay up-to-date on all Boston-area blockchain happenings.