BBA/TABB Boston Institutional Digital Assets Forum + 2022 Holiday Party
Last Week's Event
Last week, blockchain enthusiasts had the chance to endure a six-hour, intensive course to become blockchain certified. Following the course, exams were administered. Passing grades led to certifications and a world of digital knowledge.
Upcoming Events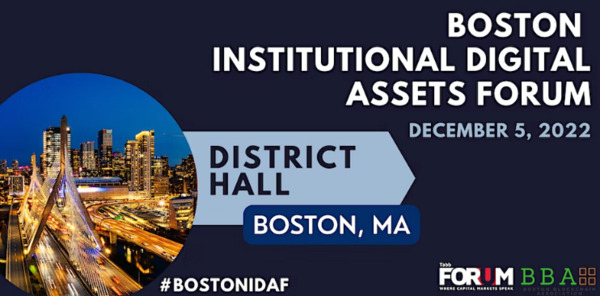 Monday, December 5, 2022, 3:00PM – 7PM EST
Join us at the Boston Institutional Digital Assets Forum. We'll bring together institutions and crypto experts for insightful discussions covering the most pressing issues impacting digital asset adoption. Register here. BBA members, use the promo code "EarlyBird" to get a reduced rate. #BostonIDAF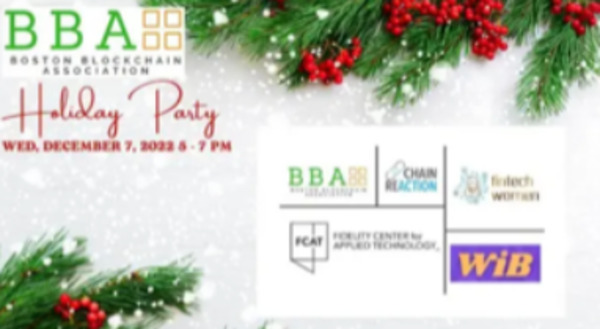 Wednesday, December 7, 2022, 5PM – 7PM EST
Celebrate the winter season with Fintech Women, Women in Blockchain, Chain reaction, FCAT, and of course, the BBA by attending our first holiday party in 3 years. The event will be in Fidelity's 1st floor cafeteria at 245 Summer Street next to South Station. An afterparty will also occur at a local restaurant. Space is limited to 110, so RSVP here.
Boston DAO Meetup
Consider the get together of the Boston DAO, including bright founders, builders, academics, investors, and others in the ecosystem hosted by 186 Ventures. The event will take place on December 19th.
https://partiful.com/e/YI9oHgeVxYHIVaa4NeXD
Careers in Blockchain
Looking for a career in blockchain? Do you need great blockchain talent? If so, check out the Blockchain Jobs section of our newsletter and website.
First, take a moment to complete a short survey (it should only take about 30 seconds) and help us improve your experience with the BBA. Access the survey here. Thank you!
If you're a blockchain professional looking for your next job, check out the Boston Blockchain Association Network. We post a curated list of blockchain positions in the Boston area. New jobs are constantly being added, so there's sure to be something suitable to your talents.
Fidelity is hiring a Staff Engineer (Crypto/Blockchain/Defi).
Job seekers are encouraged to submit CVs, while employers can list job openings. For employers, we welcome links to your job postings. For employees, send us links to your online resumes and cover letters. Contact us at bostonblockchainassocation@gmail.com with the subject line "JOBS."
Subscribe to stay connected with the Boston blockchain scene