Anthony Scaramucci Offers His Thoughts on Crypto

Last week's event
Last week's event featured a pre-recorded interview with the SEC's Hester Peirce. It took place at the law offices of Nutter and drew a large crowd despite the limited space. A big thank you to our terrific panelists and to Ms. Peirce.
The event also featured a letter-writing campaign to Massachusetts Senators Ed Markey and Elizabeth Warren asking them to support the new blockchain bill co-written by Kristen Gillibrand of New York and Cynthia Lummis of Wyoming. We sent 100 signed letters to their offices, so we're hoping this will have a majorly positive impact towards good regulation of the crypto space.
Upcoming Events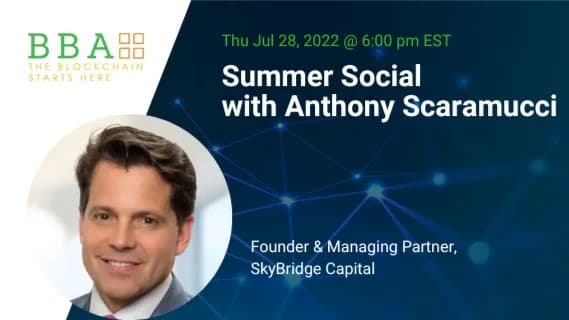 Summer Social with Anthony Scaramucci
Thursday, July 28, 2022, 6PM – 8PM EST
Former investment banker and White House communications director Anthony Scaramucci will join us live and in-person. As a leading bitcoin expert, Scaramucci will share his thoughts on the space and offer strategies for going forward.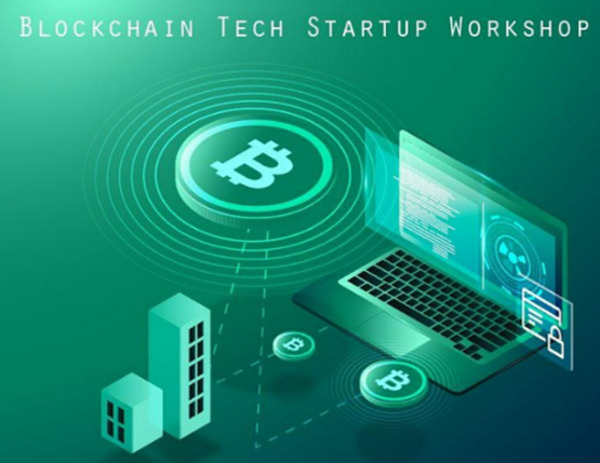 Develop a Successful Blockchain Tech Startup Business Today!
Wednesday, June 29, 2022, 1PM – 5PM EST
This blockchain startup course teaches attendees the fundamentals of starting their own blockchain companies. Students will explore ideas while gaining access to various tools and resources designed to boost their innovative spirit.
Careers in Blockchain
Looking for a career in blockchain? Do you need great blockchain talent? If so, check out the Blockchain Jobs section of our newsletter and website.
First, take a moment to complete a short survey (it should only take about 30 seconds) and help us improve your experience with the BBA. Access the survey here. Thank you!
If you're a blockchain professional looking for your next job, check out the Boston Blockchain Association Network. We post a curated list of blockchain positions in the Boston area. New jobs are constantly being added, so there's sure to be something suitable to your talents.
DraftKings needs a Senior Business Development Associate (NFT Marketplace and Blockchain). Fidelity is seeking a Principal Tech Risk Associate, Enterprise Services/Crypto Focus, and Turn Block Talent requires a Go Developer Remote US (Blockchain-Defi).
Job seekers are encouraged to submit CVs, while employers can list job openings. For employers, we welcome links to your job postings. For employees, send us links to your online resumes and cover letters. Contact us at bostonblockchainassocation@gmail.com with the subject line "JOBS."
Member Shoutout
This week, the BBA salutes PureStake, a company that has boosted the principles of permissionless blockchain networks. The firm has worked to establish new infrastructures for companies across the blockchain arena.
Thank you for the extraordinary knowledge you bring to the table and for helping to establish blockchain's presence in Boston and beyond!
Subscribe to stay connected with the Boston blockchain scene