Anthony Scaramucci Offers His Thoughts on BTC
Upcoming Events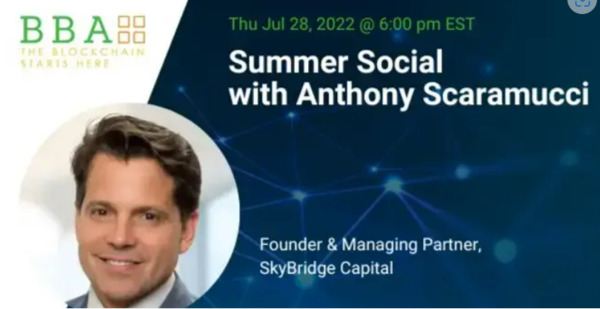 Thursday, July 28, 2022, 6PM – 8PM EST
Joining us live is former investment banker and White House communications director Anthony Scaramucci. As one of the world's leading crypto experts, he'll share his thoughts on the market and discuss strategies for moving forward.
---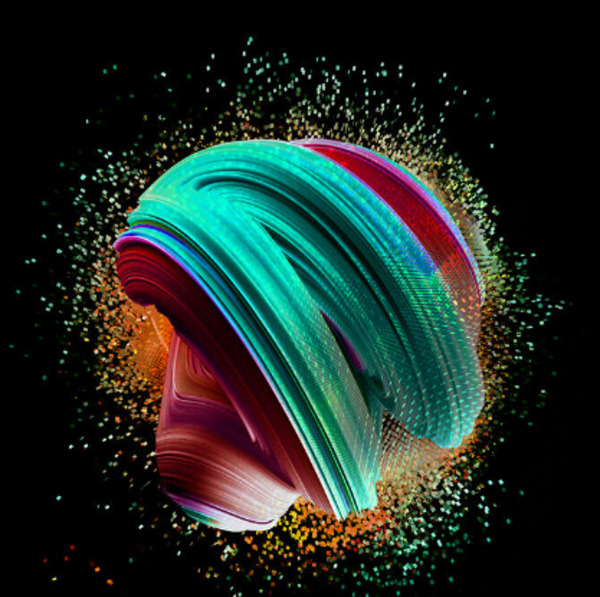 Thursday, September 15, 2022, 6PM – 7:30PM EST
Participants will hear from the founders of impactful decentralized protocols alongside industry experts. They will also learn new ways to embrace this space while managing risk in an increasingly digital world.  The blockchain and crypto ecosystem is maturing at a rapid pace. Organizations are increasingly seeing the advantages in using digital assets in the business and engaging with decentralized protocols to elevate commercial activities with smart contacts and NFTs. Register: https://ops.deloitteconference.com/techinterceptscorporatesleanin
---
Careers in Blockchain section
Looking for a career in blockchain? Do you need great blockchain talent? If so, check out the Blockchain Jobs section of our newsletter and website.
First, take a moment to complete a short survey (it should only take about 30 seconds) and help us improve your experience with the BBA. Access the survey here. Thank you!
If you're a blockchain professional looking for your next job, check out the Boston Blockchain Association Network. We post a curated list of blockchain positions in the Boston area. New jobs are constantly being added, so there's sure to be something suitable to your talents.
Fidelity needs a Principal Software Engineer (Blockchain, Digital Assets, & Cybersecurity Engineering). They also require a Senior Attorney – Cryptocurrency/Blockchain, and Goodwin is hiring a Technology Companies Blockchain Associate – Mid/Senior-Level.
Job seekers are encouraged to submit CVs, while employers can list job openings. For employers, we welcome links to your job postings. For employees, send us links to your online resumes and cover letters. Contact us at bostonblockchainassocation@gmail.com with the subject line "JOBS."
Welcome New Members
This week, the BBA salutes 9th Gear Technologies, an instant settlement financial platform that begins with foreign exchanges. The technology of current FX markets is rather outdated, and 9th Gear is looking to change this by implementing blockchain whenever possible.
Thanks for the extraordinary knowledge you bring to the table and for helping to establish blockchain's presence in Boston and beyond!
Subscribe to stay connected with the Boston blockchain scene